---
An investigation by the Information Commissioner's Office found the charity did not know its website stored callers' information
Related headlines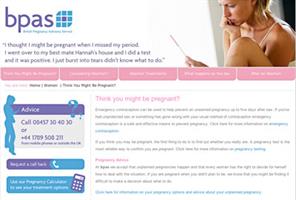 Click here for information on access to the website
Latest News
The fundraising regulator is particularly concerned to hear about complaints relating to telephone and door-to-door fundraising, and household collections

New development follows arrest and bailing of eight men after the seizure of cash worth about £45,000 at the Port of Dover in December last year
Edward McKenzie-Green, who made payments from Oxfam to fictitious companies between February and December 2011, appeared at the Old Bailey in London
Seafield School (pictured) in Ardrossan and the children's homes Merton House in Largs and Williamfield in Irvine will close with the loss of 69 jobs
BIG ISSUE
Read about the latest developments to the lobbying bill and the impact it will have on charity campaigning.
BIG ISSUE
The charity-owned attraction has suffered a flood, seen visitor numbers fall and changed many of its senior management.
Digital Campaign of the Week

A short video reimagines the conflict in Syria as if it were happening to a child in London
In depth

Lord Ashcroft's blunt review of military charities calls for greater consolidation and collaboration. Annette Rawstrone looks at the report's proposals and whether they will be implemented
Jenna Pudelek observes a focus group discussing charities, including fundraising methods and the pay of chief executives
Latest Good Practice

A recent ruling means charities could see an increase in claims brought by aggrieved relatives - but so far the courts appear to be taking a common-sense approach

If you are a charity that aims to relieve poverty or improve the human condition, why would you pay staff less than a living wage?

Charities should be clear on when they might need funds to be made available and the amount of risk they can afford, writes Peter Gotham

Paul Streets, chief executive of the foundation, talks to Jenna Pudelek about its new grant-making strategy
---
Additional Information
ARE YOU A MEMBER OF THE INSTITUTE OF FUNDRAISING?
If so please read this message from
All IoF members who are registered on ThirdSector.co.uk are entitled to full access to all parts of the website.
This arrangement formally ended on 31 January, but Third Sector has decided to extend it for THREE MONTHS until 30 April 2014 .
From that date all IoF members registered on the site will be offered a full personal subscription to the website at a special price of £9.99 + VAT.
Most IoF members have already registered. But if you have not yet done so please register now to gain full and free access until 30 April and benefit from the reduced subscription in future.
Events
Date: Wed 12 Mar 2014 - Thu 13 Mar 2014
Venue: Birmingham
Date: Thu 13 Mar 2014 - Fri 16 May 2014
Venue: Leeds
Date: Thu 13 Mar 2014 - Thu 13 Mar 2014
Venue: London
Third Sector Insight