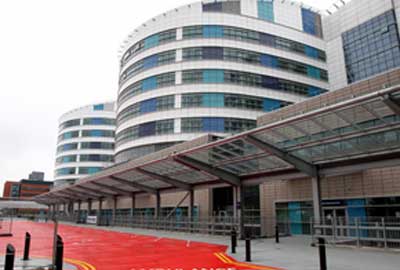 Sophie Hudson looks at charities' compliance with the Institute of Fundraising code that says they should have a 'clear policy' on offers from questionable sources
The News of the World's offer to charities of free advertising and a share of profits from the newspaper's final edition on 10 July brought to the surface an abiding question for the sector - whether to accept donations from controversial sources.
Two other recent cases highlighted the issue: Leonard Cheshire Disability's appointment of a tobacco company as a corporate partner, and a legacy left to Girlguiding Scotland by a convicted child sex offender (no decision has yet been made on the latter).
Many household name charities were quick to refuse the News of the World's offer - surely a difficult decision for any organisation, especially at a time of financial austerity. So how should charities approach such a dilemma?
The Charity Commission considers this to be a matter for trustees rather than a regulatory issue - the commission's document CC20: Charities and Fundraising offers little specific guidance.
"We encourage trustees to assess the advantages and disadvantages of new opportunities to fundraise, including any potential risks to the charity and its beneficiaries," says a commission spokeswoman.
When charities contact the commission with such concerns, it usually refers them to the Institute of Fundraising's guidance, Acceptance and Refusal of Donations Code of Fundraising Practice, she says.
The IoF code says there is no specific statute on accepting donations but there are "relevant legal principles that trustees and their advisers must ensure are met when deciding whether or not to accept donations". It says the law requires trustees to consider what will be in the charity's best interests.
In exceptional circumstances, a charity can apply to the Charity Commission for an order authorising it to refuse a donation. This might help when large sums of money are involved, it says, or when trustees wish to have the authority of such an order to mitigate negative publicity about the refusal of a donation. Such orders are rare, the commission says.
The IoF code also says charities should have "a clear policy" on accepting or refusing donations.
An institute spokeswoman says this policy does not necessarily have to be set out in writing.
"But charities need parameters to make these decisions," she says. "This could come up for charities, so it's important for them to plan in advance what their response would be."
One organisation with a written policy is the Queen Elizabeth Hospital Birmingham Charity, one of three organisations to share the News of the World's final edition's profits - £2.8m so far, with perhaps more to come from sales of souvenir issues.
The charity's chief executive, Mike Hammond, says the charity referred to this policy when deciding whether or not to accept the offer. "It gives staff and trustees some confirmation and reassurance that they're making decisions in the best interests of the beneficiaries," he says.
For example, the policy says the charity will not accept donations from tobacco companies because there is no evidence that smoking can be beneficial for health. But donations from alcohol companies are permitted as there is evidence that a small amount of alcohol is healthy.
The Forces Children's Trust, which also accepted money from the News of the World, does not have a written policy. It decided to accept the donation after a discussion among trustees. "We're a very small charity: we haven't got the resources that some other charities have, and this will help us tremendously," says the charity's chair, Denny Wise.
Peter Kyle, deputy chief executive of Acevo, says that financial hardship might play a part in charities' decision-making. "At a time when billions are being taken from the sector, anyone who criticises organisations for taking the money should say where they should get the money instead," he argues.
But he was sceptical when the News of the World made its offer, writing on Twitter: "Not comfortable at announcement that profit from NOTW will be given to charity. The voluntary sector is not an image rehabilitation service."
Another sceptic was Kevin Curley, chief executive of the local infrastructure body Navca, who wrote on Twitter: "Surely nobody will sink so low? I know where you live."
It remains to be seen whether Curley will visit almost 30 charities that took free advertising. Meanwhile, further evidence of the concern over tainted donations comes with the IoF's decision to publish additional guidance on the issue soon.