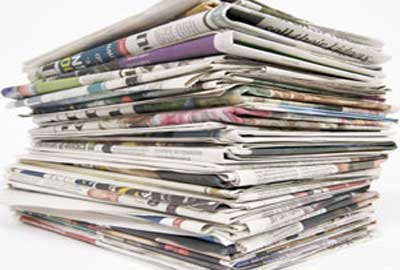 Charities in today's national news
By 2030 there could be 17 million adults in Britain with arthritis, Arthritis Care has claimed, saying that a "tsunami of pain" will engulf the nation.
See The Daily Telegraph for full story
Claire Lomas, a paralysed former horse rider from Melton Mowbray, Leicestershire, has completed the London Marathon in 16 days in a ReWalk suit, which uses motion sensors to help people with lower limb paralysis to walk. She raised £83,000 for Spinal Research
See BBC News for full story
An attempt by a team of injured servicemen to climb Mount Everest in aid of the charity Walking With The Wounded has been abandoned because of safety concerns.
See The Independent for full story
In a one-off gesture, Liverpool FC wore shirts bearing the name of Seeing is Believing – an initiative aimed at tackling avoidable blindness that was established by the International Agency for Prevention of Blindness charity in partnership with Standard Chartered Bank, Liverpool's usual shirt sponsor.
See the Daily Mail for full story
Socialite Tamara Ecclestone used her private jet to fly to the Greek island of Santorini to shoot her calendar in aid of Great Ormond Street Hospital.
See the Daily Mail for full story