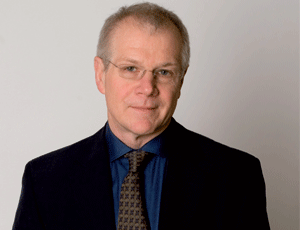 The Impact Coalition has never really taken off despite its noble aims, says Stephen Cook
When the Impact Coalition published an analysis of responses to its toolkit earlier this year, it was clear that accountability and transparency were fairly low on the agendas of charities and their performance was patchy. Its director, Richard Marsh, said this might be because few charities assigned anyone the task of making accountability and transparency a priority for the whole organisation.
It therefore seems a sensible move for the work of the coalition to move from the Institute of Fundraising to a new home in the chief executives body Acevo. After all, chief executives are in a better position than anyone else in an organisation to make sure that any given policy is implemented across all departments - although it ought to be noted that it's the board of trustees that should set the policy in the first place.
Some questions remain, however, not least about funding. The Institute of Fundraising is to stop contributing its £50,000 a year to the coalition and has not said how much it will give instead. The Charities Aid Foundation is giving £15,000 and the Charity Finance Directors' Group and the Public Fundraising Regulatory Association £5,000 each.
That's not enough money to employ someone, and Marsh will continue only as a consultant. So Acevo is now going to consult the steering committee and the 275-plus members of the coalition and "look at the resources necessary to support it " - adding that it is committed to the organisation's sustainability.
The coalition has sound aims and has done some creditable work, but it has never really taken off. Its name is obscure, not many people know what it does and its membership remains small in relation to the size of the sector. Will Acevo prove to be just a convenient place to park a vehicle that will continue to have only occasional outings? Or will it now start firing on all six cylinders and burn up the highway, followed by admiring glances?