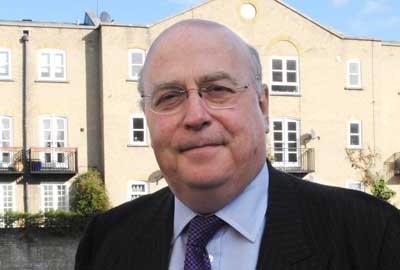 But Sir Stuart Etherington of the NCVO says it will continue to press the government for exemptions
Prime Minister David Cameron today reiterated his support for a cap on tax relief on charitable donations.
Speaking at the launch of Big Society Capital at the London Stock Exchange, Cameron said it was right that "everyone should pay some income tax" and that "a cap on tax relief is a fair thing".
The cap, announced in last month's Budget, means that the amount a donor can give before their tax relief is capped is £40,000 plus Gift Aid, or a fifth of their income plus Gift Aid, whichever is higher.
Cameron promised the government would work with organisations that depend on small numbers of large donations to ensure they were not harmed by the cap.
Sir Stuart Etherington, chief executive of the National Council for Voluntary Organisations, said it was positive that Cameron had acknowledged charities' concerns.
"We are glad that the door is at least still open on this issue and will continue to press the government to exempt donations from the cap via the Give it Back, George campaign," said Etherington.
Peter Kyle, deputy chief executive of chief executives body Acevo, said the fact that the Prime Minister mentioned the subject suggested the voluntary sector campaigning was being heard at the highest levels.
"I'm convinced the Prime Minister has seen the merit of our case," said Kyle. "Whether that translates to a swift switch on policy from the Treasury remains to be seen."