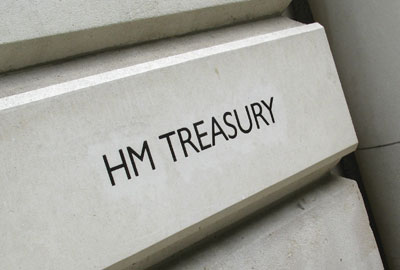 NCVO and Charities Aid Foundation say the measure is shambolic and has created confusion
The National Council for Voluntary Organisations and the Charities Aid Foundation today condemned the proposed cap on tax relief for charitable donors as "shambolic" and "half-baked at best".
The new rule, announced in the Budget, will allow donors to reclaim tax only on gifts of less than 25 per cent of their income or £50,000, whichever is greater.
The Treasury and HM Revenue & Customs issued a clarification note this week explaining how the cap will work.
In a statement today, Sir Stuart Etherington, chief executive of the NCVO, said: "This note only muddies the waters further. It reinforces our concern that this policy is half-baked at best.
"Major donors are facing at least six months of confusion and charities are already losing gifts as a result. The Treasury should act more quickly and drop the proposed cap on Gift Aid tax relief."
John Low, chief executive of CAF, said: "We knew the tax changes would be bad, but this confirms our worst fears. The Treasury talks as if Britain's most generous charitable donors are simply tax avoiders.
"The government's handling of this has been shambolic. Far from clarifying matters, it has created further confusion among charities and donors.
"Treasury officials just have not recognised that there is a world of difference between giving your money away for the public good and trying to offset tax for private gain.
"We need to be encouraging philanthropists to support charities, not treating them as if they are shirking their public duty."
The clarification note confirms that the limit on tax relief is taken to include any Gift Aid claimed on the donation, as well as the donation itself.
For those who exceed the cap, money claimed in Gift Aid will be subtracted from the personal relief they can reclaim.
The Prime Minister, David Cameron, yesterday defended the cap, saying it was right that "everyone should pay some income tax" and that "a cap on tax relief is a fair thing".