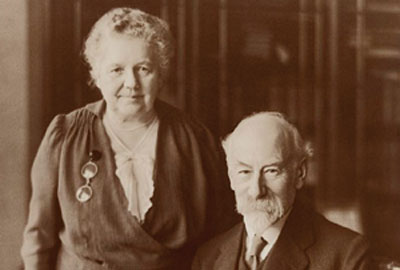 Sara Llewellin, chief executive of the trust, tells Sophie Hudson why she thinks it is the wrong time to cut back on grants
In recent years, the Barrow Cadbury Trust's annual spend on grants has been greater than its yearly income, which is the interest made on its endowment.
"There is, in general, a lot more need in the heart of a recession," says Sara Llewellin, chief executive of the trust. "Given the types of programme we have in place, we feel this would be the wrong time to cut back on them."
The trust, which was established in 1920, has an endowment of £80m and currently distributes about £4m a year. Of the £80m, about £10m has been put aside in a non-charitable vehicle that can be used for purposes outside the trust's charitable activities, such as judicial reviews and campaigning work.
It is currently focusing on three programmes: its Criminal Justice initiative, set up to support people who are in or are at risk of entering the criminal justice system; its Migration and Europe programme, which works to ensure migration is managed in a just manner; and Poverty and Inclusion - a scheme to find solutions to poverty, inequality and social exclusion.
Llewellin says the trust spends its money both on grants to mainly grass-roots organisations that are working on these issues in the West Midlands, and on lobbying and other public policy work. There is no average grant size, she says - awards can be for any sum between £2,000 and £100,000.
Llewellin's main criticism of the applications for funding the trust receives is their lack of detail on the impact organisations have made.
Although she admits this can be seen as an expensive task for smaller organisations, she says that funders must be proportionate in their expectations.
"We help organisations think through quick ways of demonstrating the value of what they are doing," she says. "You don't have to spend a lot of money on it. At the core is the importance of good governance and understanding what you're there for."
Llewellin says the trust takes a fairly hands-on approach with the organisations to which it awards grants, but adds that "it's important funders are able to step back and trust the organisations they fund".
The Barrow Cadbury Trust has also started to become more involved in social investment, and is one of the investors in the pilot of the social impact bond at HM Prison Peterborough.