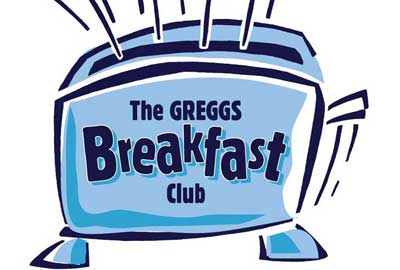 Since winning an award last year, the Greggs Foundation has found partners to expand its school breakfast club
Winning a Business Charity Award for Best Corporate Foundation in May has inspired the Greggs Foundation's key supporters – the 19,000 staff who work for the national bakery chain – to do more for the charitable arm, according to foundation manager Jackie Crombie.
"The win made us very proud, which is good for morale and a good message to give out to Greggs staff," says Crombie. "The foundation is an independent charity, but we are very much aligned with Greggs. The foundation has been a good vehicle for us to try to connect more with it."
Staff act as volunteers and play a vital role in deciding where foundation grants go. Their fundraising also contributes to the foundation's £1.5m annual income.
In July 2010, the inaugural Foundation Week raised £66,000 across Greggs' 1,400 shops. In 2011, after the award win, the second annual week raised £84,000. "I don't think you can make a direct link, but we have certainly discovered that our staff are getting behind the foundation and helping us to raise more money through a difficult time," says Crombie.
Greggs promoted the award win through a weekly newsletter to staff, and the chief executive, Ken McMeikan, announced the achievement in his bulletins to employees.
But the most significant progress at the foundation since the award was won has been the expansion of its breakfast clubs to involve other businesses. Greggs staff participate as volunteers in the foundation's 173 breakfast clubs, which provide free breakfasts to 7,000 primary school children in the UK. Now the foundation is making a concerted effort to encourage breakfast club partnerships with other businesses. "The breakfast club model is quite attractive to other organisations, so we started to develop business partnerships in order to open new clubs," says Crombie.
In May, 12 business representatives from firms including HSBC, UBS, WM Morrison and KPMG toured Greggs breakfast clubs in Gateshead. Under the partnership model, Greggs administers the clubs, but financial backing is given by business partners. "They provide the funding, but we provide the bread," says Crombie.
"We hope to have 300 breakfast clubs over the next five years, and this will be impossible to do without partners," she says. "Partners can have a valuable input into the clubs and help young disadvantaged children to aspire to work in different professions."