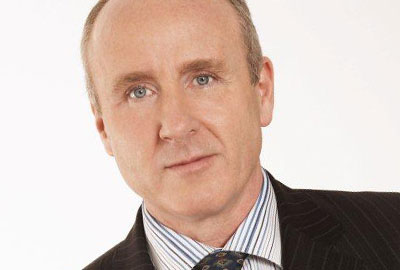 Martin Smith, chief of Whitewater's parent company, says it is trying to give charities the option of working with another team
The direct marketing agency Whitewater, which worked with a number of household-name charities, has gone into voluntary liquidation with the loss of 30 jobs.
Martin Smith, chief executive of its parent company Involve Marketing Partnership, told Third Sector that Whitewater had ceased trading after encountering financial difficulties in November.
According to Whitewater's website, it worked with a number of the UK's best-known charities, including Breakthrough Breast Cancer, the RSPCA, the NSPCC and WaterAid.
Smith said talks had already started with the agency's charity clients about moving their work to United, one of the other agencies owned by the group.
"We don't like to leave clients in the lurch, so we're trying to give them the option to work with another highly talented team," he said. "There seems to be quite a lot of take-up on that."
He said Whitewater, which had an annual turnover of about £6m, "more or less fell off a cliff from November last year", with losses of £50,000 a month.
"There's been a lot of contraction in terms of spend through agencies," he said. "Everyone in the charity space is feeling the pinch and there's been a lot of working through procurement teams to maximise savings."
Smith said another agency in the group, the Involve Marketing Agency – previously known as JDA – had also gone into voluntary liquidation, but that the rest of the group, which includes agencies United, DMS and Tardis Communications, was still strong.
Thirty people at Whitewater and 15 people at Involve had been made redundant, said Smith, and efforts were being made to find jobs for as many people as possible at other agencies in the group.
Angharad McKenzie, head of supporter development at WaterAid, said: "When Whitewater ceased trading, it was managing one project for WaterAid. We are discussing this with Whitewater and other suppliers."