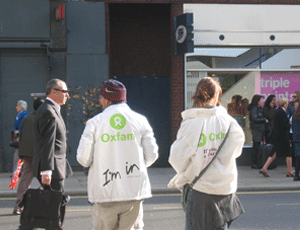 More people are stopping their donations, according to a new report by payment processing firm Rapidata
Few sources of income are as important to charities as direct debits. In 2007/08, direct debits raked in a massive £2.5bn for charities, making up 23 per cent of donations from individuals, according to the UK Giving 2008 report by NCVO and the Charities Aid Foundation.

The Charity Direct Debit Tracking Report 2009, published by payment-processing firm Rapidata last week, therefore makes for worrying reading.

It identifies a steep rise in direct debit cancellations because of the recession: the proportion of donors who have stopped their payments is 1.3 percentage points higher in the first 10 months of 2008/09 than in the whole of 2007/08. Assuming each direct debit donor gives the same and using the UK Giving figures, this suggests the drop in charity income could be £32.4m.

Rapidata's analysis, which examined six years' worth of data, also identifies patterns in cancellation rates in an average year. Scott Gray, the managing director of Rapidata, says this annual cycle could help charities to counter the increase in cancellations.

There are annual cancellation peaks in October and January, he says, and action immediately before these could cut the number of cancellations. "Charities could look at how their communications tie in with these peaks," says Gray. "They could send out communications in September to stop cancellations in October.

"They still need to be getting new supporters, but these findings help identify how they can act to keep their existing donors."

Another approach suggested by the report is to offer departing donors an alternative arrangement, such as reduced payments. Charities could also acknowledge a donor's decision to stop their payments and thank them for what they have given in the past, which could make it easier to win them back later.

Explainer: How direct debit cancellations skyrocketed in the past year

The rate at which donors stopped direct debit payments declined steadily between 2003/04 and 2006/07, falling from 3.54 per cent to 3.05 per cent. But the credit crunch has prompted a massive shift in donor behaviour.

After a small rise in cancellations between 2006/07 and 2007/08, the percentage of donors ending their direct debit agreements rose sharply. In 2007/08, 3.32 per cent cancelled their payments, but in the first 10 months of the 2008/09 financial year, this soared to 4.62 per cent.

The change in the mean average cancellation rate shows just how big the increase in cancellations is.

From 2003/04 to 2007/08 an average of 3.26 per cent of direct debits were cancelled. But once the data from 2008/09 is added, the average rises to 3.63 per cent, meaning that all the rates prior to the latest financial year are now below the average for the whole six-year period examined.
...and how they vary month by month

Rapidata's analysis of direct debit cancellations during the past six years has also identified seasonal trends in the proportion of cancellations.

From April, cancellations show a steady rise that peaks in October before declining sharply in December. After Christmas, cancellations shoot back up, peaking in January before falling back. Then the slow rise to the October peak begins again.

It's a seasonal pattern largely repeated in the first 10 months of the 2008/09 financial year. Scott Gray of Rapidata suggests the January peak is likely to be post-Christmas cost-cutting.

The reason for the October peak is unclear, but Gray says the summer holidays and people saving for Christmas could be factors. The next big question is whether the February figure will fall as far as usual this year.