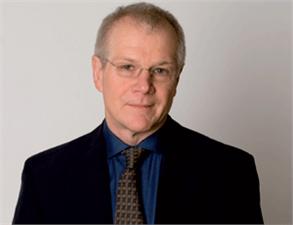 The Charity Commission has sensibly treated the cuts as an opportunity for root-and-branch reform, says Stephen Cook
Any remaining doubt about the transformation under way at the Charity Commission is dispelled by its latest annual report and emerging information about its internal restructuring plans.
The report confirms that the regulator now regards its primary purpose as serving the public, and the restructuring involves removing a layer of senior management and putting more resources into dealing with initial general inquiries.
To some extent these moves are the result of necessity: the commission's budget is being reduced by a third over four years. But instead of lopping a bit off everything, it has sensibly treated the cuts as an opportunity for root-and-branch reform.
The mood music is also different from a few years ago, when more play was given to what critics might call the fluffy side of the operation - holding the hands of charities, fostering and enabling as well as just regulating. Senior commission figures now return frequently to the key conclusions of its recent consultation and repeat rather sternly that charity trustees will have to take more responsibility.
In this context it is understandable that the commission's chair, Dame Suzi Leather, has said she wants to develop a 'good enough index' to respond to the finding in the consultation that the public is concerned above all about what proportion of donations reach the end cause.
Informal reaction in the sector is sceptical, to say the least. Those who have tackled this question in the past have often found themselves mired in problems of definition and general public ignorance about how modern charities work.
Are the salaries of fundraisers and campaigners, for example, to be deemed part of 'reaching the end cause', or part of some dead zone called 'administration'? And how do you dispel the pervasive misconception that things can't be charitable if they're not done by volunteers?
The commission says Dame Suzi's idea is part of a wider information strategy, the "high-level aspects" of which will be discussed at a board meeting this week. It will be interesting to see what emerges.