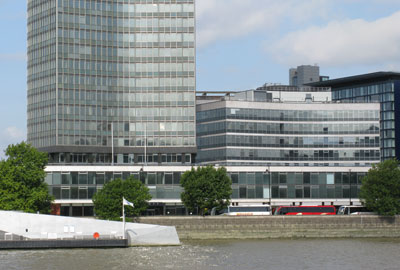 The commission's investigations dealt with allegations of links between charities and terrorist-related activities
The Charity Commission handled 16 investigations into suspected terrorist activity among charities in 2010/11, new figures show.
In its revised counter-terrorism strategy, published on Friday, the regulator said that in 2010/11 it conducted 16 investigations that "included dealing with allegations and suspicions of links to terrorist-related activities or organisations".
It says: "Eleven of these terrorism-related investigations were completed during the year: nine were regulatory compliance cases and two were statutory inquiries."
The regulator published two statutory inquiry reports in 2010/11 involving allegations of terrorist activity in which it used its powers. It published a further two regulatory case reports during the year involving terrorist allegations but the commission did not use its statutory powers in either case.
The publication says the commission dealt with 11 investigations involving terrorist allegations in 2009/10. It says the number of cases in which charities have been involved in supporting terrorist activity, whether directly or indirectly, "is very small in comparison to the size of the sector".
It continues: "However, such abuse is completely unacceptable, and the impact of even one proven case involving a charity is potentially significant for public trust and confidence in that charity and the sector in general."
The commission says the action it would take in such a case would depend on the circumstances, but it could use its statutory powers to "immediately disrupt the activities of those seeking to abuse charity for terrorist ends", then "ensure that the charity or charitable funds are put to their proper use for the benefit of their beneficiaries", and finally "minimise the disruption any incident can cause to the wider sector".
The document says it will publish new guidance for trustees on public meetings in a bid to support charities to minimise the risk of terrorist abuse.
The strategy replaces the regulator's 2008 guidance and has been updated in the light of the government's Contest strategy to tackle terrorism in the UK, published in July.