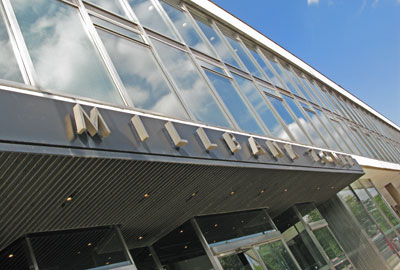 Sylvia Rowley examines whether the commission is equipped to detect terrorist money laundering
The latest figures from the Charity Commission show that the regulator looked into 16 cases of suspected terrorist activity among charities in 2010/11.
This is the most recent in a stream of such investigations since the regulator was given £1m by the Treasury five years ago to set up a special counter-terrorism unit. It handled 11 investigations in 2009/10 and 16 in 2008/09. But how successful have the commission's efforts been, and which organisations has it scrutinised?
Two of the most serious investigations in 2010/11 involved the now-defunct Islamic charity Iqra, two of whose former trustees took part in the terrorist attacks on London in July 2005, and the Hindu charity Sivayogam, which was suspected of indirectly giving money to the Tamil Tigers, a terrorist group in Sri Lanka.
In both cases the regulator concluded after statutory inquiries that there was no evidence that charitable funds had been misused. However, it found that there had been "mismanagement in the administration" of Iqra and a lack of "adequate due diligence and monitoring procedures" at Sivayogam.
The regulator used its statutory powers in both of these cases, including temporarily preventing Sivayogam from making payments to international projects, and freezing Iqra's bank accounts because the charity was no longer active.
The commission published details of two other charities it investigated in 2010/11: Muslim Aid, which was cleared of funding an organisation proscribed under terrorism laws; and the Islamic Shakhsiyah Foundation, an education charity that was cleared of having political links with alleged extremists. No statutory powers were used in these cases.
Third Sector asked for details of the other 12 cases investigated in 2010/11, but the regulator declined to release the information and said it would consider it as a request under the Freedom of Information Act, which allows 20 days for a response.
Ben Luddington, a director in the forensic and investigation services department at the accountancy firm Grant Thornton, says that the exploitation of charities by terrorist groups has always been an issue, but improved paperwork by charities has made investigations easier.
He questions, however, whether the regulator is best placed to carry out these inquiries. "The Charity Commission has quite limited powers of inspection, and terrorist money laundering is not easy to detect," he says. The skills needed to supervise sector organisations are different from those needed to investigate and punish them, he says.
The commission has come under fire for the quality of its work in this area. In 2010, the journalist Andrew Gilligan accused the regulator of ignoring evidence that he had provided for the commission's investigation into Muslim Aid. The regulator rejected this, saying it did not have enough "material evidence" to pursue the claims.
So what is the future for the Charity Commission's counter-terrorism work? A spokeswoman for the regulator said: "We were given £1m by HM Treasury in 2007 to help enhance our work on counter-terrorism related issues. There is no such funding allocation in this spending settlement." This runs from 2011 to 2015.
"However, as part of the commission's core work regulating the charitable sector we will continue to carry out high-risk investigation work, including where allegations of terrorist activity or links arise as part of our core functions."