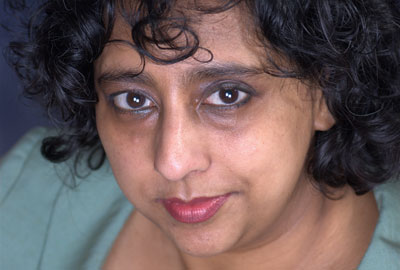 Payment will not necessarily ensure the sector gets the best people in governance roles, says our columnist
The debate over whether or not trustees should be paid seems to have been hanging around for almost a decade, yet it still polarises views. Lord Hodgson's review of the Charities Act 2006 has reignited the arguments from both sides, so I feel I have to throw in my tuppence. As most of you will guess, I am arguing against paying trustees for being board members.
I still call this the voluntary and community sector and it is still mostly made up of small community groups and charities. The best guide on the subject is still Voluntary But Not Amateur by Ruth Hayes and Jacki Reason, and it is the book I recommend to all those starting out in the sector.
The words are important - but we use them so often that we lose sight of their meaning. So, a quick trip to dictionary corner to define the following words:
Amateur - a lover of ... in my case, it's the cause.
Charity - benevolent giving and caring; virtue; unlimited love and kindness.
Volunteer - one who offers him or herself; altruistic activity gaining self-worth and respect instead of money.
Public perception
Now, let us think about the money side of things. The sector is awash with free reserves and the public understands that, out of every pound they give, at least 10p is needed to run the charity and therefore cannot go directly to the sick child or disabled donkey, or to save that tapestry.
What? I've got it wrong? Resources are tighter than ever and everyone expects us to do more with the much less there is. I am not sure how paying trustees will help with doing more for less, or for the public perception issue. I wait for one of you to tell me.
Looking at the arguments about increasing diversity and participation by paying people, I can see that in some cases - not least my own - payment would be enormously helpful in terms of participating. I fulfil most of the criteria sought in the diversification of the board: I'm female, black and have a disability. I am no longer young, but I was once - I promise.
I am not sure what level of payment would ensure I give more than I already do. I take my duties as a trustee very seriously, whether I receive money for this or not - reading my papers, writing my reports, turning up to meetings and participating in the discussions. It might help on those days when I have to turn down paid work in order to discharge my trustee responsibilities, but only if I am paid at the same rate or better. Would I get paid more as chair or treasurer? Am I to be paid for turning up to the board meetings or for the ongoing work I do outside the meetings?
More excluding
The theory is that payment will ensure the sector gets the best people in the governance roles. But the paid private sector boards have not always proved that. Nor are they shining beacons for attracting a diverse board. I would argue that, precisely because they are paid, they appear more exclusive - and excluding - than many of the boards I have been involved with in the unpaid governance world.
Boards in all sectors face many of the same governance issues, but the motivation and bottom lines are different. If your board is full of paid non-executive directors, then you are no longer in Kansas. Click your heels and come back to the voluntary and community sector.
Elizabeth Balgobin is chair of Voice4Change England and a charity governance consultant