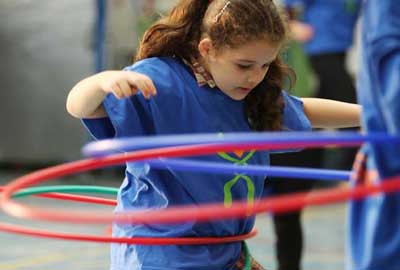 In a break from traditional corporate funding, Legal & General is attempting to improve its business by offering money to charities in exchange for their expertise. Tristan Donovan finds out how it works
Armed with notepads and shopping vouchers, six disabled young people descended on shopping centres in Ealing, Eastbourne, Milton Keynes and Northampton last summer. Their mission? To assess how accessible these venues were on behalf of the disability charity Whizz-Kidz.
They tested the car parking (the disabled spaces were too small), tried the shops (the layouts often restricted access) and visited the toilets (uncomfortably tight on space) before presenting their conclusions and recommendations to the bosses of the centres.
But this was not research for a charity campaign. Whizz-Kidz's team of nine to 18-year-olds had been asked to give the centres the once-over by the company that owns them, the financial services firm Legal & General. In return, it gave £10,000 of unrestricted funding to the charity.
The Whizz-Kidz project is one of several initiatives carried out in 2009 as part of Legal & General's social investment programme, which the company hopes can bridge the divide between corporate social responsibility and business outcomes. Graham Precey, head of corporate social responsibility at Legal & General, says the £500,000-a-year programme stemmed from the realisation that there was untapped potential for the company to benefit from the knowledge of charities.
"We found that our businesses needed to understand the outside world a lot better, because this would affect how we did business in the future," he says. "We could have gone to a traditional research agency, but we chose to find people in the third sector who were experts and ask if they could help educate us. We're trying to tune in to a sector that's very rich in expertise, and at the same time help charities do more of the good stuff they do."
Anti-obesity social enterprise Mend was the first organisation that Legal & General worked with in this way. Legal & General wanted insights into childhood obesity to inform its life assurance policies; Mend wanted funding for a project to teach eight to 10-year-olds about healthier lifestyles.
"Mend had a really good reputation for delivering services at grass-roots level to young people," says Precey. "They came in and talked us through their experience of what's really happening in terms of body mass index and all the things that our underwriters would look at to assess the risk of assuring somebody's life."
Since its partnership with Mend, Legal & General has made this kind of approach central to its CSR activities. As well as working with Whizz-Kidz, it has drawn on Age UK's understanding of pensioner poverty and teamed up with Shelter to examine the potential for new insurance products covering people in social housing.
It has also been working with Macmillan Cancer Support to investigate whether it is better for its insurance to pay a lump sum when people are diagnosed with cancer, as currently happens, or to spread payments throughout the treatment period.
"There are a lot of people going to work who have cancer because it is now much more curable and easier to live with," says Precey. "We wanted to challenge the shape of the industry's products. We've just got the research back from that and we're working with Macmillan to create something that will fit in with the client's cancer journey more easily."
In most corporate giving arrangements, businesses hand out cash for specific projects in response to requests from charities. Legal & General, by contrast, is clear about its desire to benefit from its corporate giving, but lets charities decide for themselves how to spend the money. Precey admits the approach doesn't always fit in with the expectations of charity fundraisers. "We've had different reactions," he says. "I've had some big charities come in that had a traditional approach to fundraising. Some fundraising teams already have a project in mind and are looking for multiple sources of funding from lots of different corporates. The first thing we talk about is common areas of need rather than just agreeing to fund a project and see what happens. We talk about what they need and what we need to understand from their expertise."
The Whizz-Kidz project began in this way, he says. "The charity said it had some issues with teaching young people how to make best use of their automatic wheelchairs and mobility devices," he says. "So we offered to fund a role within Whizz-Kidz for someone to do exactly that. We then started another conversation about the charity's core expertise, which it said was in campaigning around accessibility. We realised this fitted with our worries about that whole issue of mobility and accessibility in our commercial property portfolio'."
One difficulty with working this way is that many charities are unfamiliar with such offers. "Charities are very good at creating projects for corporates to fund, but they are not hugely good at valuing what they know," says Precey. "The intellectual capital in charities is vastly undervalued, in our experience. We're really trying to encourage them to think about what they know. That's how they should really be asking for funding, not necessarily through the traditional project approach."
Although the programme treats charities as experts for hire, Precey says it is not about trying to get expertise on the cheap. "It's about having an ongoing relationship or conversation," he says. "It has to be managed very carefully. We have to keep the balance between supporting what they're trying to do for their beneficiaries and teaching each other."
Fenella Bain, corporate partnerships fundraiser at Whizz-Kidz, says Legal & General's approach gave the charity more than just financial benefits. "Legal & General did say that our work was very good value for money, but we certainly don't feel we undercharged," she says. "As well as the donation, the young people got the experience of gathering information, selecting criteria and presenting the findings. It was invaluable to them, and the work also raised awareness of mobility issues and influenced change. Legal & General has shown the true value of Whizz-Kidz's expertise and we are looking forward to working with more organisations in this way."
Precey also points out that the social investment programme is an addition to the company's existing community project grants scheme, not a replacement for it, and he feels it adds to the value of CSR within the company. "CSR should be very much about baking a cake rather than putting icing on it, if the icing is for PR or marketing purposes," he says.
"You should do it because it's the right thing to do, and do it through thick and thin. We are committed to putting the same level of funding into the sector this year as we did during 2009. Companies that treated CSR as either a share of profit or as good PR have quietened down because there isn't a lot of profit around at the moment, and because PR and marketing are typically some of the first things to be cut."