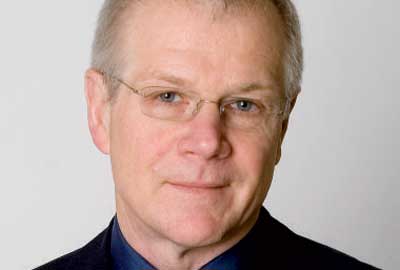 The sector should step up for the debate the Tory MP wants to have, says Stephen Cook
Charlie Elphicke is a man of strong views who clearly likes to play to the gallery, even if the gallery is shouting "boo, hiss".
Our interview with him confirms that the MP for Dover & Deal is the Tory the sector loves to hate because of his stark view of charities: no government contracts, cut the campaigning and advertising, spend less on administration, and pay the chief executives less.
There's a reasoned rebuttal to most of Elphicke's arguments, but let's park those for a while and deal instead with this question: does the sector need to worry about him? One response is simply to say there's no point in engaging with such views - you're never going to change them, so let's concentrate instead on the people who have a more rounded view and acknowledge the complex nature - including service delivery - of the increasingly professional charity sector.
But the trouble is that the world according to Elphicke is inhabited by a lot of people. Are they in the majority? Almost certainly not. Are they a significant minority? Probably. And in that minority will be a small number who would go even further than him: all charity staff should be volunteers, every penny must go directly to the cause, fraud is rife and so on. You know the main themes.
Rather than writing off that minority, surely it must be preferable to engage in the debate that Elphicke says he wants to have. This might seem a wearisome prospect, admittedly, not least because some of his points may have some force.
So is the sector up for the debate? Some individuals and groups are prepared to respond. More typical, perhaps, is one participant in our fundraising page debate last week who acknowledged public scepticism about administration costs, but asserted: "We don't need a campaign to educate them."
On the contrary, surely: what's missing is a mechanism for the sector, speaking collectively, to rebut the Elphicke world view by telling the public frankly and clearly about how modern charities actually work - running costs and all.