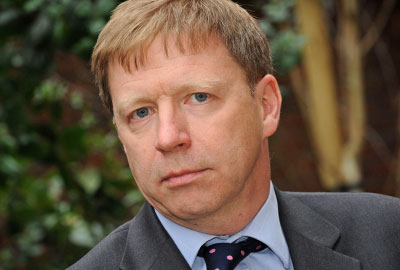 In 20 years working in the voluntary sector, Paul Farmer, the chief executive of Mind, has served on more government panels than he cares to remember, and has never resigned from one. Not, that is, until the start of this month, he tells Kat Hopps
That was when he quit the Harrington scrutiny panel, which oversees the Work Capability Assessments that determine eligibility for Employment and Support Allowance, because of the government's reluctance to change the criteria. He said ministers had not addressed his concerns and clients of his charity were being damaged.
Figures from the Department for Work and Pensions show that 37 per cent of 141,000 people reassessed under the WCA have been found fit for work. But Farmer writes on his blog that the appeal rate through the First-tier Tribunal of the Social Entitlement Chamber is as high as 50 per cent - and half of those appeals have been successful.
"Even though we had voiced concerns privately for a long time, the government was still set on assessing 11,000 people a week - and that's a lot of people to take through a test that doesn't work," he says.
"Resigning was very difficult. We thought about it very carefully within the organisation, but it felt like it was an important thing for us to do. In a broader sense, the government is doing some good things on mental health, but this feels a bit like its Achilles' heel."
He believes that the move has boosted Mind's credibility as an organisation and it will continue to campaign on the issue. "I'm absolutely clear that although I've walked away from the scrutiny review group, it doesn't mean Mind is walking away from the WCA - far from it."
Farmer hopes the publicity about his resignation will encourage a more open response from other charities about the WCA - another charity emailed him to say it was pleased at his action and that it had the same problem with the WCA.
He says charities must remain independent, stay true to their values and be unafraid to criticise the government if its actions are detrimental to the people they support. But is he worried that Mind's statutory income might be affected by his public criticisms? Only a "very small proportion" of its national income of £26.7m comes from government, he says, and this was not a factor in the decision.
"We're judged on our merits to do that particular piece of work, and that is the way it should be," he says. "I'm confident that we will continue to have a good, constructive relationship with government."
What advice would he give to other charities serving on government panels? "Be clear about the purpose of the panel and the span of influences," he says. "Sometimes when you're involved in work groups, it looks as though you are in charge, but then it turns out you are not.
"Be clear about why you are doing it. Is it compatible with the values of your organisation? Is it in the best interests of your beneficiary group to be involved? Can you make a change that your beneficiaries want? If you can say yes to those three things, it's fine."
More generally, Farmer senses a shift in the media's perception of the issue of welfare reform, which he believes has been "pretty negative" up to now. People with mental health problems have been "wrapped up with this work-shy, benefit scrounger type headline", he says.