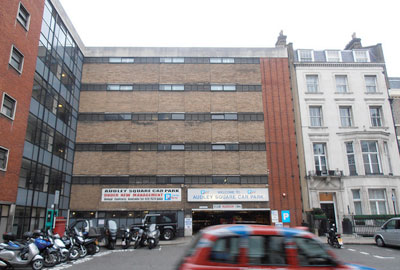 Philanthropist John Caudwell says an extra two floors on his new Westminster block could raise £100m and be a model for 'creative philanthropy'
John Caudwell, the philanthropist and founder of the mobile phone provider Phones4U, hopes to generate up to £100m for charity through the sale of luxury apartments in a new development he is building.
Caudwell is calling on Westminster City Council to grant him planning permission to add two new floors of flats to a seven-storey block he is putting up in Mayfair, London, so that he can give the additional profits to charity. He estimates these could be as much as £100m.
He already has the green light from the authority to build the first seven floors.
The profit from the sale of the additional flats would go to Caudwell's Thin Air Foundation, which will distribute funds to charities that deal with social deprivation in London.
Caudwell is proposing the introduction of special local authority planning subcommittees, including experts in design, architecture and construction alongside council planners, charities and representatives of the business community.
He hopes these could make decisions that would allow development projects to be expanded beyond the original approved plans, with profits from the expansion going to charity.
"'Creative philanthropy' could become a crucial element of charitable support in challenging economic times," Caudwell said.
"Imagine if the planners were to be allowed to flex their rules – but only where the architectural merits were undoubted and, equally specifically, only where all of the incremental profit went to charitable causes; in London alone the extra revenue for good causes could be hundreds of millions of pounds a year."