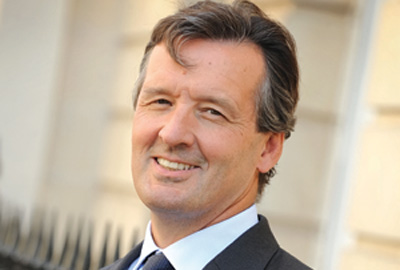 Chief executive Nick O'Donohoe also announces awards of £33m to social investors and intermediaries
The social investment market could be worth £1bn by 2016, according to a report published today.
The First Billion: a forecast of social investment demand, written by the business advisory firm the Boston Consulting Group and commissioned by Big Society Capital, the £600m social investment wholesaler, says that the average annual growth in the social investment market could be 38 per cent.
A previous report, produced by Boston Consulting last year, found that the size of the social investment market was £165m in 2010.
The new study says the potential growth is the result of "a series of favourable trends", including: increased outsourcing of public services to charities and social enterprises; the new Public Service (Social Value) Act, which requires commissioners to consider social value when issuing contracts; and a move towards payment by results that will increase the need for social investment among service providers.
The report is based on a mixture of interviews with 40 existing organisations working in 26 subsectors, as well as public data relating to those sectors.
It found that the markets where social organisations operated were likely to grow, that the market share of those organisations would increase and that social finance would form a greater percentage of the capital needed.
It found that government was increasingly willing to commission services from charities and social enterprises, was spinning out more services into social enterprises and that the sector was getting more skilled at service delivery.
But even by 2016, the social finance market would remain relatively small, providing only 7.4 per cent of organisations' finance needs, with the rest coming from grants, commercial finance and the reinvestment of charities' own surpluses, the report says.
It warns that in order to make the potential demand a reality, social investors will have to be more willing to take a risk on social investments and the number of specialist intermediaries will need to increase.
New forms of what the report calls "value sponsorship" will also need to emerge, primarily the willingness of more people, including government commissioners, consumers and businesses, to buy from charities and social enterprises.
"Overall, this research provides reason to be cautiously positive," the report says. "It provides evidence to support the contention that many believed out of faith: social investment is a market ready for growth."
Big Society Capital will also today announce seven new investments in social investors and social finance intermediaries worth about £33m.
The largest investments include a £10m investment in the Results Fund, a previously announced fund that will provide funding for organisations delivering government payment-by-results contracts, and an £8m investment in Nesta's impact investment programme, which focuses on the elderly, the young and building sustainable communities.
Nick O'Donohoe, chief executive of Big Society Capital, said the organisation had made significant progress since its launch and was on target to make investment commitments of about £50m by the end of 2012.
"The quality of commitments made so far is encouraging and they reflect diversity by investment type and by geographic region in the UK," he said.
In addition to the seven new awards, BSC has previously announced investments in the Private Equity Foundation, the Social Stock Exchange, Triodos Bank, and the Community Generation Fund, and a separate investment in the Private Equity Foundation. They total about £3.5m.