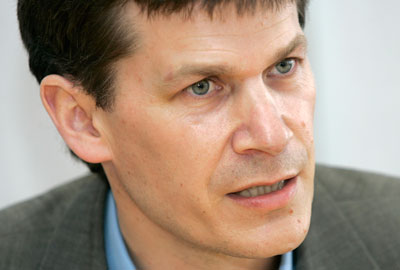 Poll by nfpSynergy finds the least important factors to be celebrity endorsement and television advertising
Knowing that a charity maintains high standards in fundraising is the most important factor in generating trust, according to a survey by nfpSynergy.
For its regular Charity Awareness Monitor, the consultancy asked a representative sample of 1,000 British adults what made them most likely to trust a charity.
Choosing from a list of responses, 57 per cent of people selected "I know the charity follows high standards in their fundraising".
The second most popular choice, selected by 47 per cent, was if a friend or family member had had contact with the charity. This was followed by the person having had contact with the charity themselves, chosen by 45 per cent.
The least popular factors were celebrity support for the charity, chosen by only 5 per cent, and the charity advertising on television, chosen by 8 per cent.
Respondents were also asked which things they felt a charity should be doing if it told them that it had high fundraising standards. Fifty-seven per cent said the charity should be following strict codes of practice in fundraising.
The joint second most popular response was that the charity should be telling donors how their money was being spent, chosen by 43 per cent. The same percentage said the charity should not call them at home without their permission.
Joe Saxton, co-founder of nfpSynergy, said an increasing number of people wanted a more reciprocal relationship with charities. "These people give money, but that doesn't give the charity the right to then send them any communications they want," he said.
"There's a growing chunk of people who want to give to charity on their own terms. I don't think that many charities are very good at being clear in their relationship with donors. There's a lot more that charities need to do in terms of getting permissions from donors."
Saxton said that, although celebrity endorsement was not chosen as a reason to trust charities by many people, it could still have a strong effect on people subconsciously.