---
Breadcrumbs
Policy & Politics
News, in-depth reporting, and discussion of policy and politics affecting charities and the voluntary sector, including political lobbying, public service delivery and party policies.

Search ThirdSectorJobs.co.uk for policy and research roles in the voluntary sector.


Chancellor's Autumn Statement tells parliament a new definition of charity for tax purposes will be established
Related headlines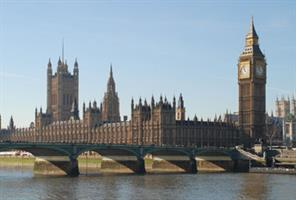 Policy & Politics In Depth

The Labour MP says the lobbying bill fails to meet its declared original purpose

Recent criticism of the sector has prompted some to call for a body to protect its reputation. Andy Hillier canvasses whether that model could work here and looks at the US example.

Changes at the OCS mean it has less money to dispense and spends more time promoting the role of the voluntary sector across government and in society. David Ainsworth talks to the officials and the charities minister, Nick Hurd
Political Interviews
Interview: Nick Hurd The Minister for Civil Society says his office is succeeding in getting the sector's message across
Interview: Lisa Nandy The new shadow civil society minister tells David Ainsworth she does not want the sector to become a political football
Interview: Gareth Thomas - The view from Labour The shadow civil society minister tells Stephen Cook that the damage the government has done to the voluntary sector through spending cuts far outweighs some modest achievements
Interview: Nick Hurd Charities minister Nick Hurd tells Stephen Cook that, despite lingering fear and frustration, he sees transition in the sector and a determination to find better ways of doing things
Interview: Jeremy Wright The prisons minister expects 'significant' voluntary sector involvement in new contracts to run probation services for low and medium-risk ex-prisoners
Follow the impact of David Cameron's Big Society agenda on the voluntary sector.
Latest Policy & Politics Comment

Many PCCs are engaging with the local voluntary sector in innovative ways, writes our columnist
How charities are affected by funding cuts and the recession.
News, analysis and reaction to the cuts and changes to the Charity Commission.
---
Additional Information
Events
Date: Thu 12 Dec 2013 - Thu 12 Dec 2013
Venue: Holborn, London
Date: Wed 29 Jan 2014 - Thu 30 Jan 2014
Venue: Birmingham
Date: Wed 26 Feb 2014 - Wed 26 Feb 2014
Venue: Tower Hill
Third Sector Insight