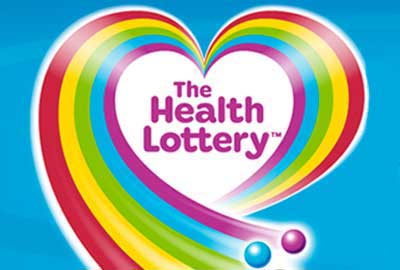 Advertising Standards Authority finds the promotions for the lottery, launched by the media owner Richard Desmond, were not misleading
The Advertising Standards Authority has rejected nine complaints about Health Lottery adverts that appeared in national press and on television.
The ASA has today published its adjudication on nine complaints about four separate issues concerning a Health Lottery TV advert broadcast from the end of last September, and a press advert published in the Daily Mail last October.
Six viewers of the TV advert and one reader of the press advert challenged the Health Lottery's claim that players could win £100,000, because they understood the prize was "up to £100,000".
And two readers of the press advert challenged the Health Lottery's claim that players were seven times more likely to win its top prize than they were to win the top prize when playing Lotto, the main National Lottery game.
The Health Lottery, launched by the media owner Richard Desmond in September last year, told the ASA investigators that it had fixed prizes of £50, £500 or £100,000, and that it had an insurance scheme to cover it if the money paid out was more than that taken in by revenue. It would be in exceptional circumstances only, where the total prizes won exceeded £15m in any one week, that it would adjust the payout, it said.
But it said the statistical likelihood of this happening was 0.0096 per cent, so on-screen text referring viewers to terms and conditions was sufficient to cover this.
It also said the odds against winning the Lotto top prize were 14 million to one, whereas the odds against winning the Health Lottery's top prize were 2.1 million to one, so it expressed this in the advert as being seven times more likely to win the top prize.
After making an assessment, the ASA found that the Health Lottery adverts were not in breach of any Broadcast Committee of Advertising Practice codes and said that no further action was necessary.
The ASA also received two complaints that news items published on 28 September 2011 in the Daily Express and the Daily Star, which are both owned by Desmond, were marketing communications. The ASA Council considered that the news items were outside its remit.
A spokeswoman for the ASA said another complaint had been made to it by a member of the public about the Health Lottery in the past few days. But she said it was yet to decide whether the complaint would require a separate adjudication.
Martin Hall, chief executive of the Health Lottery, said: "It is great to receive confirmation from the ASA that our marketing and communications have been delivered to the highest standards."