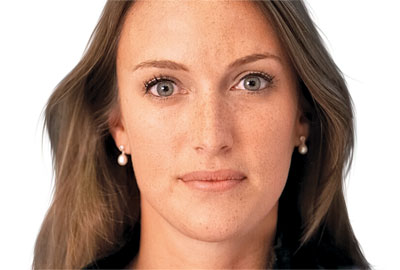 It's getting easier to measure how happy people are, and it's important to do so, says Kate Rogers of Schroders
What do the Prince of Wales, a Nobel laureate and the prime minister of Bhutan have in common?
The answer is they all took part in a conference last month at the UN called Happiness and Wellbeing: Defining a New Economic Paradigm, which looked at new ways to measure the performance of nations, moving away from gross domestic product towards metrics such as gross national happiness.
This is evidence of an increasing interest in the economics of happiness. This momentum has no doubt been hastened by the difficult economic climate and the perception that traditional economics has somehow failed our society. It is not difficult to see that the overwhelming focus on growth of output has led to an extraordinary level of indebtedness, both for ourselves and for our government.
But this is not new thinking. Charities have long recognised that the measure of a society's success is not defined solely by economic growth, but should also take into account social and environmental factors.
The Kingdom of Bhutan has been measuring gross national happiness for almost 40 years.
Policymakers are finally catching on, and there is now a considerable library of academic research on wellbeing that they can turn to. The New Economics Foundation's 2009 report, The National Account of Wellbeing, points out that the "obsession with growing the economy has meant that we have tended to ignore its negative impacts on our wellbeing, such as longer working hours and rising levels of indebtedness". The same 'think-and-do tank' recently released a dossier of academic research.
Among its findings is that income is positively correlated with wellbeing: richer is happier - but to a limit. The relationship diminishes above a certain income level and our wellbeing becomes more dependent on our income level compared with that of our neighbour (relative income). As such, nations with higher incomes per capita tend to be happier as a whole, although higher income inequality has a negative effect.
A higher level of welfare support is correlated with higher national wellbeing. Employment is also good for wellbeing. Interestingly, there is a positive correlation between wellbeing and the number of hours worked - up to a point, past which this relationship reverses.
Perhaps most relevant to the economic downturn, the research shows that higher levels of debt reduce wellbeing, although this excludes mortgage debt.
Whether or not appraisal of these factors would have prevented the debt crisis remains to be seen, but the most important outcome from the UN conference was a commitment to put happiness and wellbeing at the heart of discussions on future sustainable development. Arguably, policymakers are now more focused on austerity, but the lessons from this research should not be ignored, nor portrayed as anti-growth.
Happiness has been shown to contribute to greater productivity, better health and a more cohesive society; it also helps to curb excess consumption, which has environmental benefits. Current economic theory aims for one objective: growth. But growth is not making us happier and is costing the environment dearly.
As the famous economist Kenneth Boulding once said: "Anyone who believes exponential growth can go on forever in a finite world is either a madman or an economist."
Kate Rogers, Client director, Schroders