---
Breadcrumbs
Good Practice
Good practice, case studies, expert advice and tips for charity and voluntary sector managers and practitioners, including fundraising, finance, governance and communications.
Latest Good Practice

Maintaining a tidy donor database and getting the tone right in communications can keep first-time fundraisers interested in a charity, writes Mark Roy

Justine Ruggles, the head of fundraising at the charity that provides care to those with life-limiting illnesses, takes us behind the scenes of the fundraising team

To build a new financial market means supporting investors who take a long-term, values-oriented and client-centred view. Not-for-profits should resist the temptation of attractive rates at high-street banks, writes Rodney Schwartz
The organisation's Dumb Animals campaign made wearing fur socially unacceptable and was an early example of consumer-driven campaigning
Latest Fundraising Good Practice
The financial services company sponsors the charity's Action on Stroke Month in May
The Fundraiser's Toolkit
Expert advice, tips and good practice case studies
Follow the changes to the infrastructure and capacity of the UK voluntary sector and its support organisations.
How charities can measure and communicate their impact on their cause area.
Latest Management Good Practice

Religion can be a divisive subject among charity staff - but sometimes it's better just to keep the peace and save our energy for providing services to our service users, writes Martin Edwards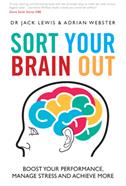 Emma De Vita reviews the new book by Dr Jack Lewis and Adrian Webster, which tells readers how to optimise their brain power
Charity Finance Skills Zone
Expert advice and tips in specialist areas
Advice and commentary on charity mergers for chairs, trustees and senior managers. Plus case studies of who has merged and why.
Expert advice & case studies on using digital media to campaign for change and communicate with supporters.
---
Additional Information
Events
Date: Thu 13 Mar 2014 - Fri 16 May 2014
Venue: Leeds
Date: Wed 23 Apr 2014 - Wed 23 Apr 2014
Venue: Westminster
Date: Wed 30 Apr 2014 - Wed 30 Apr 2014
Venue: London
Third Sector Insight