---
Breadcrumbs
Good Practice
Good practice, case studies, expert advice and tips for charity and voluntary sector managers and practitioners, including fundraising, finance, governance and communications.
Latest Good Practice

The non-profit organisation has developed a new website to reflect its global outlook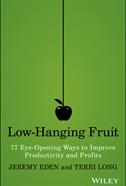 Emma De Vita reviews the latest book by Jeremy Eden and Terri Long, which focuses on their frustration with the way many organisations are managed
The concept is going through a renaissance thanks to Movember and Cancer Research UK's Dryathlon. Our columnist offers his advice on making your awareness day a success

The chief executive of CRI says larger and smaller partners have learned from each other after a merger
Latest Fundraising Good Practice

A recent ruling means charities could see an increase in claims brought by aggrieved relatives - but so far the courts appear to be taking a common-sense approach
The Fundraiser's Toolkit
Expert advice, tips and good practice case studies
Follow the changes to the infrastructure and capacity of the UK voluntary sector and its support organisations.
How charities can measure and communicate their impact on their cause area.
Latest Management Good Practice

Valerie Morton advises on maintaining good governance in organisations where there is a culture of 'rubber stamping'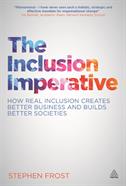 Emma De Vita reviews the latest book by Stephen Frost, who was responsible for diversity and inclusion at the London Organising Committee of the Olympic Games and Paralympic Games
Charity Finance Skills Zone
Expert advice and tips in specialist areas
Advice and commentary on charity mergers for chairs, trustees and senior managers. Plus case studies of who has merged and why.
Expert advice & case studies on using digital media to campaign for change and communicate with supporters.
---
Additional Information
Events
Date: Wed 12 Mar 2014 - Thu 13 Mar 2014
Venue: Birmingham
Date: Thu 13 Mar 2014 - Fri 16 May 2014
Venue: Leeds
Date: Thu 13 Mar 2014 - Thu 13 Mar 2014
Venue: London
Third Sector Insight