---
Breadcrumbs
Governance
Charity governance news, in-depth reporting, best practice, expert advice and discussion, including regulation, the Charity Commission, charity law, charity independence and the role of chairs and trustees.

Search thirdsectorjobs.co.uk for charity governance roles.


Caroline Slocock and Andy Turner discuss the dangers of yielding to influence
Related headlines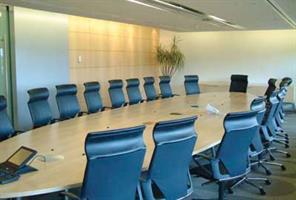 Latest Governance Good Practice

A recent ruling means charities could see an increase in claims brought by aggrieved relatives - but so far the courts appear to be taking a common-sense approach

Facts and figures from the Charity Commission's records

If you are a charity that aims to relieve poverty or improve the human condition, why would you pay staff less than a living wage?

By governance expert Lynn Cadman
Charity Governance Profiles
News, analysis and reaction to the cuts and changes to the Charity Commission.
Good practice, case studies and expert advice on investment for charities.
Advice and commentary on charity mergers for chairs, trustees and senior managers. Plus case studies of who has merged and why.
latest Governance Comment

With a likely reduction in voluntary income post-Afghanistan, military charities must shelve organisational pride and look for greater opportunities for consolidation writes Stephen Cook
Follow the changes to the infrastructure and capacity of the UK voluntary sector and its support organisations.
Details and analysis of the Upper Tribunal ruling on charities and public benefit.
Latest Charity Law

Plus: Regulator removes foreign aid charities for suspected false accounting, Wellcome Trust calls for review of charity tax law and National Trust not liable for injury of man paralysed on its grounds
---
Additional Information
Events
Date: Wed 12 Mar 2014 - Thu 13 Mar 2014
Venue: Birmingham
Date: Thu 13 Mar 2014 - Fri 16 May 2014
Venue: Leeds
Date: Thu 13 Mar 2014 - Thu 13 Mar 2014
Venue: London
Third Sector Insight