---
Breadcrumbs
Management Good Practice
Good practice, case studies, expert advice and tips for charity and voluntary sector managers, including human resources, employment law, pay & conditions, mergers & partnerships, CRB vetting and The Compact.
Management Problems Solved

Valerie Morton advises a reader who is worried about what the arrival of a new chief executive will mean for their job
Advice and commentary on charity mergers for chairs, trustees and senior managers.
HR Clinic

John Burnell offers some suggestions on how to develop staff when money is tight
How do we deal with the safety concerns of staff working out of the office?
How do we conduct job interviews in a way that is both useful to us and fair to the candidates?
What should I do about a member of staff who I suspect is not always where he says he is?
How should I deal with a staff member who seems great, but has been the subject of complaints from several clients?
Latest Management Book Reviews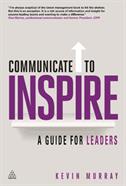 Emma De Vita reviews the new book by Kevin Murray, which says that good people skills are essential for successful leadership
How charities are affected by funding cuts and the recession.
Lessons In Leadership With Debra Allcock-Tyler

One principle of a free democracy is the ability of people to come together in service of something they care about, regardless of whether or not someone else is already doing it, writes our columnist
---
Additional Information
Events
Date: Thu 13 Mar 2014 - Fri 16 May 2014
Venue: Leeds
Date: Wed 30 Apr 2014 - Wed 30 Apr 2014
Venue: London
Date: Wed 7 May 2014 - Wed 7 May 2014
Venue: London
Third Sector Insight