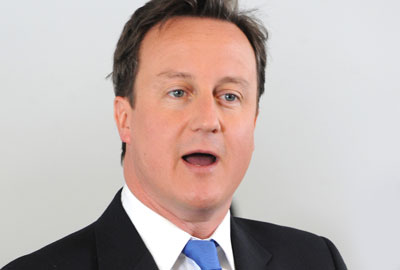 Social Enterprise UK welcomes 'world's first social investment bank'
The Prime Minister, David Cameron, is to formally launch Big Society Capital at an event in the City of London this morning.
The £600m social wholesaler for the sector has been set up with money from dormant bank accounts and contributions from high street banks.
Social Enterprise UK welcomed what it called "the world's first social investment bank" and called for the review of other barriers hindering access to finance by social enterprises, promised in the Budget last month, to be set up quickly under an independent chair.
Peter Holbrook, chief executive of Social Enterprise UK, said: "Today's launch signals to all, but especially to those in the financial sector, that capital needs to be raised in new ways to support the social enterprises and charities working tirelessly to address the country's social problems and support those at a disadvantage.

"The setting up of the world's first social investment bank will provide much needed finance to social enterprises and charitable organisations. The capital is likely to be in high demand as traditional pots of funding become more difficult to secure as a result of the economic downturn."
Money from Big Society Capital, chaired by Sir Ronald Cohen, is already being used to finance a number of projects, including the Social Stock Exchange, that are intended to invite people to seek a social return on their investments as well as a financial one.