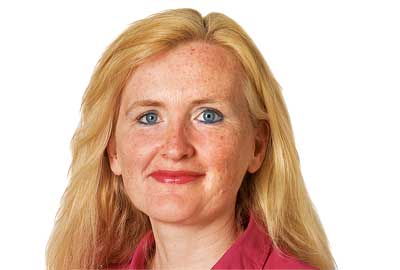 The sector's approach to impact assessment should encompass both measurement and empathy, says our columnist
Are you frustrated that the sector's debate on impact is focused on measurement? Researchers and evaluators such as Charities Evaluation Services and economists at the New Economics Foundation and New Philanthropy Capital are to be congratulated for keeping impact high on the agenda, but has their collective emphasis on measurement skewed the debate?
It sometimes feels as if there are two camps - the impact fundamentalists and the impact liberals. For instance, a colleague of mine believes in measuring impact as a means of triggering investment into the sector, but we soon get locked in battle. He thinks I place too much emphasis on the anecdotal, which might not be representative. I think he feels safe only with numbers.
As we go back and forth, I start to wonder if we are actually arguing about something deeper, so it was a relief to come across a fantastic blog post by Richard Piper, head of consultancy and innovation at the NCVO. Piper wonders if our approach to measurement relates to our personality types on the Myers-Briggs scale. In other words, is it less about the rights and wrongs of the debate than our inner psyche? My colleague fears I do not value his logical train of thought; I fear that, in his eyes, my enthusiasm and imagination are worthless.
Piper developed his Myers-Briggs theory after realising you cannot generalise about the type of person who believes in measurement. Piper realised they could be male or female, front-line staff or head of audit, with a private, public or voluntary sector background.
This resonates with the work of GiveWell, a US not-for-profit that advises donors on impact. It once believed that unlocking the holy grail of measurement would bring donors flooding in for advice on giving. However, GiveWell soon discovered that even donors who use measurement to make decisions in their jobs often make giving decisions that are not based on impact - they give for moral and spiritual reasons, to maintain friendships and to feel connected. This might be because, on the Myers-Briggs scale, these donors have intuition and feeling rather than sensing and thinking as their dominant preferences. Interestingly, donors who want their giving to be based on impact often tend to be cause-neutral, with a more logical and rational approach.
If the supposition about personality types is correct, the argument between different views on impact cannot be settled. My colleague will continue to find meaning in data and I will continue to prefer intuition and empathy. This informs our approaches to assessing the impact of a charity. In the Myers-Briggs system, no type is considered better or worse than another. The sector's approach to impact should thus encompass both data and empathy. Focusing solely on measurement or on vision is wrong.
Rosamund McCarthy writes in a personal capacity
Rosamund McCarthy is a partner in law firm Bates Wells & Braithwaite