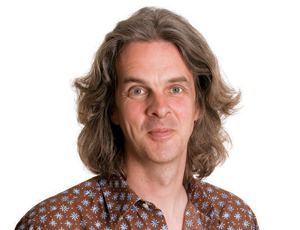 The system currently works in an arbitrary way, especially in relation to voluntary organisations, says our columnist
Heartfelt congratulations to all those colleagues from trustee boards across the third sector whose dedication and achievements were recognised recently in the Queen's Birthday Honours List. Their gongs are recognition of the contribution made by charities to our society, and by all the volunteers who give up their time to ensure proper governance.
What I am about to say is no reflection on these individuals, but I'm afraid I do worry about the seemingly arbitrary way that our honours system works, especially in relation to voluntary organisations.
I've contributed to a fair number of nominations of truly outstanding people over the years, some successful, others not - but most, if not all, made since the system was overhauled to make it, in theory, more in tune with public opinion. Several things have become apparent to me.
The first is that the idea that names of suitable candidates 'emerge' democratically by popular acclaim is, at best, a bit hit or miss. All awards rely in the first instance on someone, somewhere, having the time, energy and nous to put together a nomination, gather the requisite supporters and then submit it. Finding that individual, with the right computer skills, way with words and networks, is often beyond small, overstretched organisations that are battling to meet service users' demands and fundraising targets.
This means that bigger charities, with more hands on deck in the office, have a built-in advantage in making nominations. If this charge makes you throw up your hands in horror at my cheek, just flick through your back issues of Third Sector on the two occasions each year when the honours list is published and try out my theory on the charities whose staff or volunteers have been singled out. All the rhetoric about 'people's candidates', particularly popular with the last government, can ring hollow.
The second observation is that some charities have a radical edge that makes them steer clear of the honours system on principle, for fear of compromising with a process that also props up the undemocratic House of Lords, has been accused of rewarding large donors to political party coffers and that rests for its final authority on the monarch.
I was just as keen as the next person to watch the royal wedding - and if forced to choose between being a republican or a monarchist, I would opt for the latter - but the honours system can, I accept, feel a bit 'establishment'. Does that make it a comfortable fit with the ethos of our sector? On balance, yes, but there's a question mark there. It can, at the very least, make individuals with suspicious or cynical minds doubt the true motivation of volunteers at charities. There was a woman of such a disposition with whom I worked at Aspire. I overheard her describing all charity chairs as self-servers "who do it for the knighthood". She, too, needs to consult the back issues because, if that is their real expectation, almost all chairs have been sorely disappointed (especially the women).
Third, there are clearly wide variations in what happens to the nominations of outstanding figures from the charity world who carry the imprimatur of a government department and those who don't. If you can get your candidate to go on the list submitted by, say, the Department of Health or International Development, you are - from what I have seen - more than halfway there.
If, however, you are putting forward the name of an amazing but maverick individual who has worked entirely outside the world of officialdom and has never crossed the radar of civil servants, let alone had meetings with them in Whitehall, you have to send it in unheralded to 10 Downing Street where, all too often, it will disappear into a vacuum.
I suppose what I am really saying is that once you know the inner workings of a system, it never quite lives up to its promises. Is that a good enough reason to abandon the honours system? Of course not. Think of all the wonderful colleagues who would miss out on recognition.
But there is, dare I say it, scope for a little more tinkering to make the whole process at least closer to the meritocratic claims made for it. As 'service users' of the honours system, perhaps trustee boards might gently make that known to those officials who do the choosing.
Peter Stanford is a writer and broadcaster, chair of Aspire and director of the Longford Trust