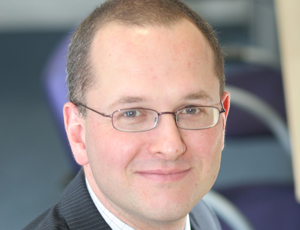 Robert Nieri, a senior associate at Freeth Cartwright, outlines how charities can fulfil their duty of care towards volunteers
No prizes (or medals) for guessing what 2012 means to most. But did you know that 2011 is European Year of Volunteering?
People are urged to volunteer to develop new skills to help them get back into the labour market. But people offering their time and skills need to be connected to the right opportunities, the right training and continued management and support.
This takes time and costs money because on occasion things do go wrong and charities can be liable for the acts and omissions of volunteers.
Volunteers have few legal rights. They are not covered by employment or discrimination law if they are not workers, which means there is no "mutuality of obligation", no ultimate control over what they do and no common intention to create legal relations.
Much health and safety legislation applies only to workers and employees, not to volunteers. But charities do have a duty of care towards volunteers to minimise the risk of injury to them, and specific legislation requires employers to take account of the health and safety of those people (other than employees) who might be affected by their activities and to give them relevant health and safety information.
A statement of expectations
It is important to manage expectations and to be clear about the role of volunteers by means of a statement of aspirations and expectations on the part of both volunteer and charity. Charities should not, however, enter into signed agreements with volunteers setting out specific, mutual obligations.
Earlier this year, the Court of Appeal dismissed the appeal of a disabled volunteer who had gone through a nine-month training period before working as an adviser at a Citizens Advice Bureau. She claimed disability discrimination and that her position was a stepping stone to employment and covered by the Disability Discrimination Act 1995.
The courts did not agree. The purpose of the arrangement had been to secure advisers to provide advice to the CAB's clients, not to create a potential pool from which full-time staff could be drawn.
The claimant frequently did not attend on the days she was expected - approximately 25 to 30 per cent of the time - but no objection was ever made to this or to her changing her working days. The CAB had in place a volunteer agreement that was "binding in honour only ... and not a contract of employment or legally binding".
Charities are not required to insure volunteers under employers' liability, and public liability insurance is not compulsory, but it makes sense for organisations to make sure their volunteers are covered under their policies. Adequate insurance cover might also address the perception of volunteers that they could be legally responsible if things went wrong.
All too often, the volunteering experience is not a happy one. This March, the Volunteer Rights Inquiry published its recommendations and a call to action. These did not include the introduction of an independent volunteer complaints commissioner: the inquiry recognised that volunteer-involving organisations ought first to have the opportunity to improve and strengthen their standards.
Get it right from the start
The inquiry's call to action is for charities to sign up to the what it called the "3R promise", which commits them to get it right from the beginning, to offer the means to achieve reconciliation if things go wrong and to accept their responsibilities.
At the time of its launch, more than 80 charities had signed up to this pledge. These organisations have agreed to follow guidance on good practice and to have up-to-date policies. They will listen to their volunteers' concerns and identify a trustee with responsibility for volunteering who will monitor volunteer complaints and encourage rapid resolution of emerging conflicts.
There is no end of rhetoric or initiatives on volunteering. Charities must put in the effort to make volunteering work for them and for the volunteer and should focus on implementing simple, practical measures to manage risk and to ensure legal compliance.
Don't ever question the value of volunteers. Noah's Ark was built by volunteers; the Titanic was built by professionals.