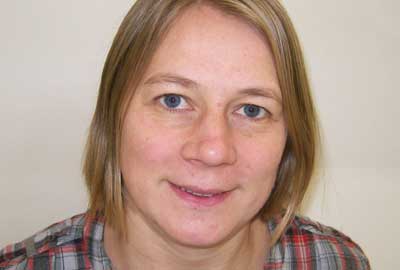 Cath Errington, the fundraising and marketing manager, takes us behind the scenes of the charity's fundraising department
How many fundraisers do you have?
There is one of us working full-time, and one part-time on fundraising. We are based in Leamington Spa.
What sort of fundraising do you do?
We mostly do trust fundraising - this made up about 80 per cent of our income last year. We also had our first business partnership this year with the Openwork Foundation financial services group of Zurich, so we are hoping to develop more business partnerships over the next few years.
How much do you raise?
Last year, we spent £83,000 on fundraising and raised just over £1m. We had a lot of money from a vinvolved project, so our income is not going to be as high this year. Our funding also included £180,000 from the government's Transition Fund.
What's in the pipeline?
We are trying to diversify our income streams so that we are less grant-dependent. We have launched our first direct-mail campaign, with leaflets in the local paper, in a drive to increase individual giving. We have never done something like this before because we find it hard to find people to support our cause.
But with so much in the media at the moment about youth employment, we thought this would be a good time for it.
What's it like in the office?
It's very busy, with lots of young people and youth workers coming in and out. There's always a lot of healthy debate going on, which makes it a fun place with a lot of energy.