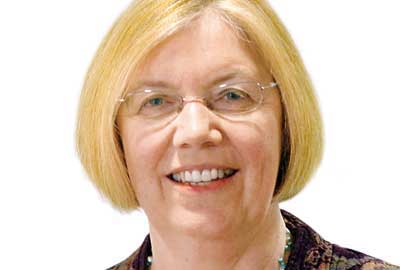 It's hard to decipher quite how the cap on tax relief and other Budget measures will affect giving, says our columnist
Working out the net effect on donors and charities of the recent Budget's tax changes is probably doing your head in.
The maths gets quite complicated when you start trying to take account of everything. Lower top rates of tax make giving more expensive for donors, but if they have more money in their pockets, their generosity might increase. The 'granny tax' might negatively affect giving among one of the sector's most generous donor groups, but perhaps the old dears will benefit so much from their tax simplification (unlike the rest of us!) that their giving will be unaffected. Or it might be unaffected anyway, simply because the poorest in society are among those who donate the most.
For the rich, however, the tax messages are very mixed. After last year's widely promoted extra 10 per cent inheritance tax relief for estates donating 10 per cent to charity, a cap on overall income tax relief to the richest in society has now been introduced. Its potentially negative effect on major charitable giving is feared by the sector and donors.
On the other hand, it could be a zero-sum game from charities' point of view. If the cap leads to higher government revenue, it might reduce the pressure for the draconian spending cuts also severely affecting the sector. Setting aside the issue of donor effects, some people in the sector believe that, in redistributive terms, higher taxation for the rich is a good thing.
One potential plus for charities seems to have been overlooked: the potential extra 1.7 million people coming into the higher-rate tax band - or "dragged into", according to the Institute for Fiscal Studies. But perhaps the taxpayers in question will cheer up when they discover their new-found eligibility for extra tax relief on giving. On current rates of giving by higher-rate taxpayers, this could bring in up to an extra half a billion pounds in charitable donations.
Sir Stephen Bubb is really throwing his toys out of the pram, meanwhile, by threatening that his members will withdraw from the Giving Summit. He may not have noticed that few from the sector have actually been invited to the GS table - it's aimed principally at major donors.
The trouble is that the winds of tax change are blowing us in all directions at once. What the evidence on the use of the Gift Aid tax break actually shows is that growth in the amount claimed back by higher-rate taxpayers is rapidly slowing down, and was at only 1.2 per cent in 2010/11, after adjusting for inflation.
We have no clear narrative on wealth and giving. While keeping a watching brief, the sector should not become too obsessed with see-saw economics where evidence is thin and trends are contradictory. Its main role is not to protect major donors, but to set its compass firmly towards promoting the values of generosity and the benefits of giving in an increasingly unequal society.
Cathy Pharoah is professor of charity funding at Cass Business School