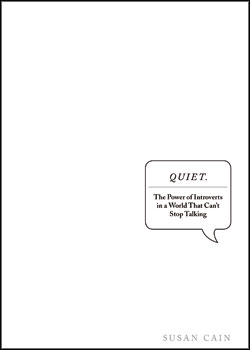 Emma De Vita reviews the new book by Susan Cain
Susan Cain, an American and a former lawyer, has written a new book about introverts that has caused a stir on both sides of the Atlantic.
She argues that society - both at work and outside - rewards the loudmouths and the spotlighthoggers. But while everyone else fights for their 15 minutes of fame, introverts have been quietly changing the world: take Steve Jobs of Apple and Bill Gates of Microsoft, for example.
Up to a third of people are introverts, yet it seems to be a personality type that is kept hidden rather than celebrated. Quiet children are pushed to be more outgoing and 'geeks' are mocked rather than held up as role models.
It's time for a quiet revolution, says Cain, and she has some advice for managers in particular. Think twice about how you organise the office space - introverts like private spaces - and don't expect them to get excited about team-building events. "Make the most of your introverts' strengths," she advises. "They can help you think deeply, solve complex problems and spot canaries in your coalmine." Introverts tend to solve problems on their own rather than being forced into group brainstorming sessions. Realise this and you'll soon reap the rewards of the brilliant introvert personality.
Emma De Vita is books editor of Management Today