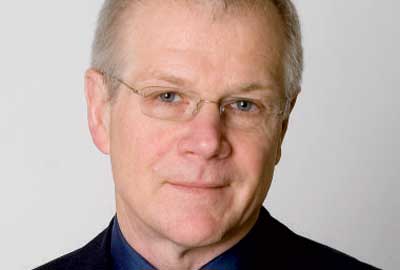 Charities north of the border appear to be more contented with their lot, says Stephen Cook
There is sometimes a tendency for people to give a more glowing account of themselves to outsiders than they might give to each other in private.
Even allowing for this, the strong impression that emerges from our examination of Scotland this week is that it is somehow a kinder, gentler environment for charities and voluntary organisations.
This seems to have much to do with the fact that politics are perhaps less polarised and more pragmatic north of the border than south of it, and that the devolved government in Edinburgh is more inclined to listen to the sector than the more ideologically-driven coalition in Westminster.
Another factor is that urban Scotland is a smaller, more tightly-knit society, and the far-flung rural communities naturally rely more on voluntary organisation for their wellbeing.
The Scottish sector also reports a better relationship with local government, partly because there is a single sector infrastructure organisation in each council district and that organisation has a seat on the community planning partnership.
It's worth recalling that this was not achieved without cost: the process of amalgamation and rationalisation of councils for voluntary service and volunteer centres was pushed through by the Scottish government, and it won't have happened without a certain amount of blood on the walls.
The result, however, may be a good omen for the Transforming Local Infrastructure programme in England and Wales, which has a similar objective of engineering the establishment of a single organisation in each upper-tier local authority area.
But all things Scottish have to be viewed with one eye on the possibility of independence, propounded by Alex Salmond and his Scottish National Party government in Edinburgh. Martin Sime, leader of the Scottish Council for Voluntary Organisations, says in his interview that the devolution of more powers to Scotland would further benefit the sector. The effects of independence would be another question entirely.