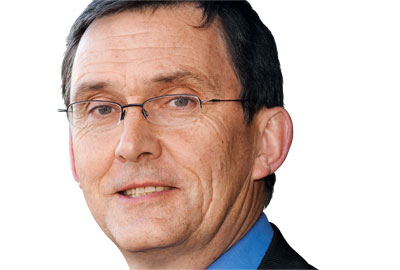 The fund's plans to support capacity-building are misguided and set a bad example, says our columnist
I'm pleased that Peter Wanless is in charge of the most important source of funding for the local voluntary sector in the UK. Ever since he became the Big Lottery Fund's chief executive, he has listened keenly to what the local sector needs.
Within a month of his arrival in 2008, Peter headed off for a day I arranged with the Croydon Black and Minority Ethnic Forum and a second day with a refugee support group in Reading. Shortly afterwards, his board announced the Reaching Communities fund - probably the best grants programme of recent years. Under Peter's leadership, grant funding has been the priority and there has rarely been an unsavoury whiff of contracts and loans.
Where on earth, then, has Building Capabilities for Impact and Legacy come from? This is the fund's consultation about how it will help voluntary organisations become more effective. The fund asserts that the current structure of sector infrastructure cannot be maintained. More alarmingly, the BLF suggests that capacity-building support has equal value whether it comes from the public, private or voluntary sectors. All we need to do is find the support services that best meet customers' needs - these can come from 'any qualified provider'. I don't think anything has previously come out of Peter Wanless's office using ugly terms such as 'customers' and 'qualified providers' to describe local charities, community groups and the organisations that support them.
So what's wrong with the fund's idea of giving money to front-line charities so they can buy support from anybody? It looks empowering and plays well when choice and personalisation are key themes in public policy. Well, there are two big things wrong with it. First, private sector providers will have no interest whatsoever in creating long-term sustainable sources of support in neighbourhoods, cities or counties. They will take their fees, deliver their services and then move on to the next customer. Second, spending lottery money in this way will not meet the local sector's need for advocacy and representation at a time when the local council is cutting funding and the NHS is setting up untested Clinical Commissioning Groups.
So this is a bad lead from the BLF. Coincidentally, Worcestershire County Council has cut all its funding to volunteer centres and its rural community council. Instead, it will give local charities vouchers to buy advice and support from any qualified provider. This comes despite consultation meetings at which local groups appealed for the continuation of free advice and support from the sources they knew well and trusted.
Private sector advisers and freelance consultants will be licking their lips at the prospect of winning a big share of Worcestershire's £750k fund and at the Big Lottery Fund's new enthusiasm for 'any qualified provider'. But if other funders follow this misguided lead, we will inevitably see the loss of sustained local development support and assertive sector representation.
Kevin Curley is a voluntary sector adviser and former chief executive of Navca