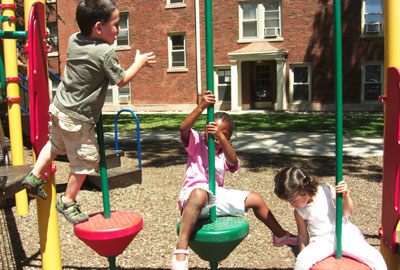 Charity Commission document says charities must carry out regular risk assessments and report incidents to the relevant authorities
The Charity Commission has set out its approach to dealing with safeguarding issues in charities, reminding trustees of their duty to protect vulnerable service users.
The Strategy for Dealing with Safeguarding Children and Vulnerable Adults Issues in Charities, published today, stresses the need for charities to conduct regular risk assessments of their activities and to report incidents to the relevant authorities, including the commission.
In the strategy, the regulator says it will intervene when the conduct of trustees falls below the standards necessary to protect vulnerable beneficiaries.
It says it is vital for charities that work with children and vulnerable adults to put in place appropriate safeguarding policies and procedures and monitor their implementation.
For example, there should be procedures for reporting serious incidents to the relevant authorities.
"This is critically important because on occasion charities may be targeted by people who abuse their position and privileges to gain access to vulnerable people or their records for inappropriate or illegal purposes," it says.
Any staff or volunteers engaged in regulated activity with children and vulnerable adults are required by law to obtain enhanced Criminal Records Bureau checks before they can begin work.
While the position of trustee at a charity for children or vulnerable adults is not itself a regulated activity, the commission recommends that trustees obtain CRB checks for themselves "as it an important tool in ensuring that the person is suitable to act".
The commission also pledges to continue strengthening its procedure for sharing information with the police, where concerns arise in charities working with children and vulnerable adults.
Sam Younger, chief executive of the Charity Commission, urged trustees to familiarise themselves with the strategy.
"Trustees of charities that work with children and vulnerable adults have a duty of care to their charity that will include taking the necessary steps to safeguard and take responsibility for those children and vulnerable adults," he said. "So it is vital that they develop, implement and monitor effective safeguarding policies and procedures to protect these vulnerable beneficiaries.
The commission would intervene in serious cases or where there has been non-compliance or abuse, he said.