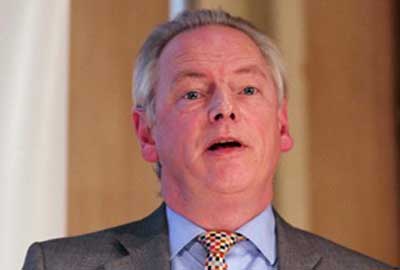 Francis Maude, the Cabinet Office minister, reveals that the Challenge Network got more than twice as much as any other body
The Challenge Network received more than twice as much funding directly from the Cabinet Office than any other civil society organisation in 2011/12.
Francis Maude, the Cabinet Office minister, revealed the information in response to a parliamentary question posed by Gareth Thomas, the show civil society minister.
Maude said his department had awarded a total of £32.4m to 60 organisations during the financial year, not including funds passed to arm's-length bodies.
Of this, the Challenge Network received £7.1m – more than a fifth of the total.
The organisation was founded in 2009 by the Shaftesbury Partnership, a social business founded by the Conservative peer and former big society adviser Lord Wei. It generated £1.1m in its first financial year.
The Challenge Network is the main provider of the government's National Citizen Service scheme.
The volunteering charity v received the next highest sum – £3.1m.
The other organisations that received more than £1m were Catch22 (£2.3m), the Football League Trust (£1.7m), Big Society Capital (£1.6m), the Community Foundation Network (£1.6m), Safe in Tees Valley (£1.3m), Young Devon (£1.3m) and the Prince's Trust (£1m).