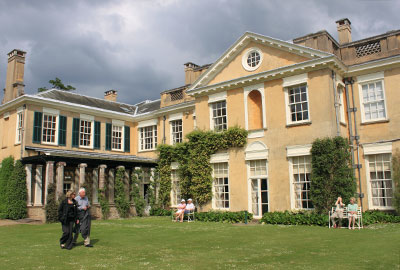 Letter from the Acevo chief to communities secretary Eric Pickles says the move will damage the Right to Bid scheme
Plans to charge VAT on alterations to listed buildings could be a "fiscal torpedo" for the government's Right to Bid scheme, set up to enable community groups to buy disused publicly owned assets, according to Sir Stephen Bubb, head of the chief executives body Acevo.
In a letter to Eric Pickles, the communities secretary, Bubb warns that the proposal to remove the zero rating for improvements to listed buildings, announced in the Budget in March, will harm voluntary organisations that already own or look after listed buildings.
Bubb says it would also put charities off acquiring such buildings through the government's Right to Bid scheme, designed to make it easier for community groups to buy local assets.
"In particular, I worry that the change could constitute a fiscal torpedo to the Right to Bid scheme, recently enshrined in law through the Localism Act," the letter says.
It says that the plans go against the government's big society agenda.
"In the context of the deeply damaging cap on philanthropy and the cap on community investment tax relief, this VAT change sends a terrible message about the government's commitment to the big society and localism agendas, and its ability to prosecute those agendas effectively," the letter says. "It also risks doing serious damage to the work of voluntary organisations up and down the country."
A consultation paper from HM Revenue & Customs, which proposes that the zero rating for alterations to listed buildings is abolished from 1 October, closes on 4 May.