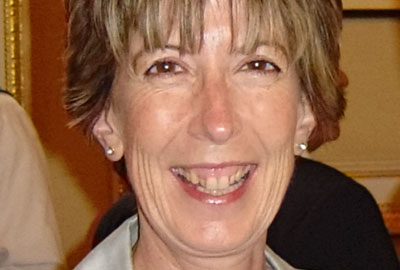 The head of PR at Canine Partners, the charity that trains assistance dogs for people with disabilities, talks about keeping an open mind and sharing information
- Is voluntary sector communications different from other sectors you have worked in?
The first difference is money. In the voluntary sector there's a limited amount of funds to do what you want to do. I think charities have to be more creative, think outside the box and use and a wide variety of different types of communication.
- What PR challenges are there to working for a charity and how do you overcome them?
There are lots of charities out there, so you're up against equally worthwhile causes that all deserve to be funded. To overcome that challenge charities need to be creative and to raise their profiles.
- How important is social media becoming to charities?
It's one of the ways forward for charity communications. There's just a great immediacy to it, allowing charities to be able to post on social media sites straight away. It can raise more awareness by flagging up events and putting up photos. And it's great for linking to from websites and including on TV - then people can follow the charity on the likes of Facebook.
- Which websites have impressed you recently?
Cat Protection's website is very bright with lots of colour, and it's clear and easy to use. I also like some of the websites for bigger cancer charities such as Cancer Research UK and the British Heart Foundation. With financial backing, charities can get the right people in place to create a good site.
- What advice would you give to someone starting a career in communications?
Keep an open mind. I didn't come from a traditional PR background but you can use the skills you have, whatever they are - for example, I worked at the BBC and ITV so I feel very comfortable working with broadcasters. Go to events where you can meet other PRs - there's a lot to be said for sharing information.
Jenny Moir is head of PR at Canine Partners, the charity that trains assistance dogs for people with disabilities