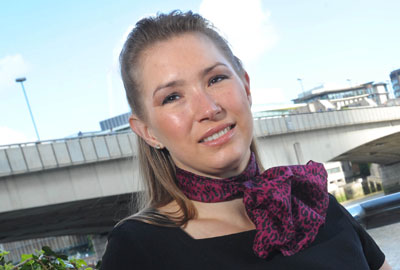 The CFG's Caron Bradshaw says its survey of 373 members shows notable differences between large and small charities
Most charities took steps to reduce their labour costs in 2011, according to a survey of finance professionals by the Charity Finance Group.
The CFG survey of 373 members, released yesterday, found that 54 per cent of charities had taken some steps to reduce labour costs. Forty per cent said they had made redundancies.
It also found that 51 per cent of organisations had not made a pay increase for all staff, and those that had done had awarded, on average, a below-inflation 2.6 per cent. Only 55 per cent of organisations said they expected to award across-the-board pay increases in 2012.
Large charities, with incomes over £25m, were significantly more likely to award across-the-board increases, with 63 per cent doing so last year, and 69 per cent planning to do so this year.
The survey found that 12 per cent of staff rated their work-life balance as "excellent", and 50 per cent as "good". This was almost unchanged from the previous year, but down significantly from the first survey in 2010, which found that 44 per cent rated their work-life balance as "excellent" and 32 per cent as "good".
Among smaller charity employees, however, 24 per cent said their work-life balance was excellent.
Caron Bradshaw, chief executive of the CFG, said: "This year we really homed in on the differences between small and large charities because we were seeing notable variations between charity size.
"While larger organisations appear more likely to offer annual salary increases and other tangible financial incentives to staff, smaller charities are more likely to offer a better work-life balance and opportunities for flexible working."