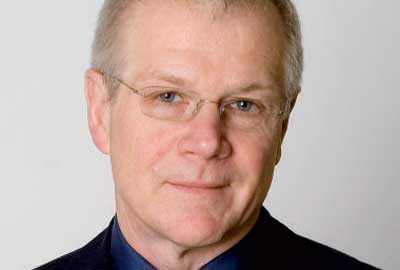 The sector should be more courageous in challenging unnecessary political conditions on funding, says Stephen Cook
One of the initiation rites of charities ministers down the years involves asking them how they feel about the independence of the voluntary sector, especially the part of it that receives public funding. Entirely comfortable, comes the standard response: part of the sector's role is to hold us to account.
All too often, however, it doesn't work out like that. Government funding frequently comes with strings attached in the form of confidentiality clauses and even requirements to sign up to political policy objectives. In many cases these may have more to do with the default settings of civil servants than with the express intentions of ministers, but they are there nonetheless.
Some evidence of such restrictions, and of the frustration they cause to charities and their beneficiaries, emerged in last week's session of the Panel on the Independence of the Voluntary Sector. In the demotic words of a witness from one organisation that provides services for the elderly: "Hilda doesn't give a rat's bottom about the big society - she just wants to get her meat and two veg."
Elsewhere in the forest, however, there have been two encouraging examples of charities asserting their independence. Paul Farmer, chief executive of Mind, described in Third Sector last week why he resigned from a government panel monitoring the tests of people's fitness to work - he judged it right to go public about the damage he saw being done to his charity's beneficiaries.
And this week we have an interview with Dame Fiona Reynolds, outgoing director-general of the National Trust, which played the lead role in winning a bruising public battle against the government's proposed changes to the planning system.
Easy for those two, you may say: they don't rely on government funding to survive. But their example should inspire others to be more courageous in challenging unnecessary political and bureaucratic conditions on funding - and to quote ministers' own words back at them if necessary. Independence should not be negotiable.