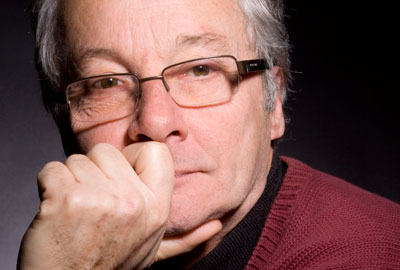 Khalil Dale was found dead almost four months after he was kidnapped in Quetta
The British Red Cross has paid tribute to Khalil Dale, the British charity worker who was killed by his kidnappers in Pakistan.
Dale, a health programme manager for the International Committee of the Red Cross, which is funded by national Red Cross and Red Crescent organisations worldwide, was killed almost four months after being kidnapped on 5 January while returning home from work in Quetta.
According to the ICRC, Dale was abducted by unidentified armed men from a clearly marked ICRC vehicle 200 metres away from an ICRC residence.
News of his death emerged over the weekend.
Sir Nicholas Young, chief executive of the British Red Cross, said: "Khalil Dale has been a committed member of the Red Cross Red Crescent family for the past 30 years.
"He was a gentle, kind person, who devoted his life to helping others, including some of the world's most vulnerable people."
Young said Dale first worked overseas for the British Red Cross in 1981 in Kenya and went on to work in Sudan, Somalia, Afghanistan and Iraq, before his posting to Pakistan with the International Committee of the Red Cross.
"He did not shy away from the tough assignments, in the name of improving the lives of others," said Young. "He was a brave man who had the utmost respect of his colleagues in the Red Cross and in the humanitarian world generally.
"He was our friend, and we miss him greatly."
Yves Daccord, director-general of the International Committee of the Red Cross, said: "The ICRC condemns in the strongest possible terms this barbaric act. All of us at the ICRC and at the British Red Cross share the grief and outrage of Khalil's family and friends.
"We are devastated, Khalil was a trusted and very experienced Red Cross staff member who significantly contributed to the humanitarian cause."