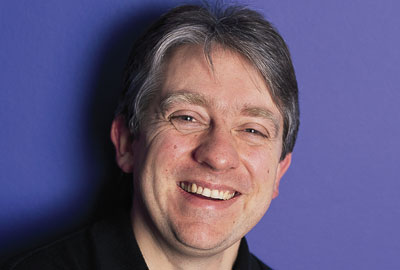 David Burrows is among three fundraising experts discussing stronger sanctions against charities that breach Institute of Fundraising codes of practice
ANDREW JONES, DIRECTOR OF FUNDRAISING AND COMMUNICATIONS, BLIND VETERANS UK
For the FRSB to fine charities that breach the agreed code would be good, but only as a last resort. I would support this action, because it would add extra teeth to the FRSB and its purpose. As a charity, all we have are our image and reputation with the public, who in the main fund our activities. Any action that denigrates that bond of trust is bad. We all have an interest in upholding the highest professional standards and those that flout these should be publicly sanctioned. A financial penalty is a commonly recognised way of displaying condemnation.
DAVID BURROWS, HEAD OF FUNDRAISING, TDA
Self-regulation has to be credible. To achieve this, FRSB membership must be compulsory and the regulatory watchdog must have enough teeth to threaten to give a nasty nip to rogue charities that repeatedly ignore its codes. This is the context in which Alistair McLean, its chief executive, has asked for the power to impose fines as a last resort. I agree. I don't know how fines would be imposed - maybe we need a jury of good and true fundraisers to decide when fundraising goes beyond the pale. One hopes the threat will be enough and fines need never be imposed.
GILES PEGRAM, FUNDRAISING CONSULTANT
I don't think it will make any difference. The fine will be paid by the charity, not the individuals who have broken the rules. It will either be a large fine, in which case it makes a large dent in the organisation's means of helping beneficiaries, or a small one, in which case it is simply token. I believe people should be standing up for the FRSB's standards because they are right: in the voluntary sector, we pride ourselves on doing things right and not harassing donors. The biggest power the FRSB has is to name and shame charities - that is more effective than fining them.