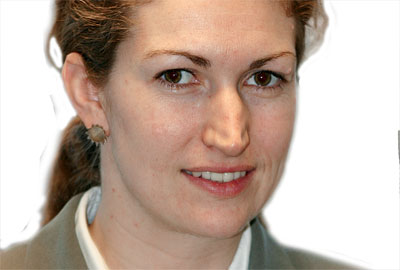 Mixed-motive investment risks being a cop-out for charities that have weak governance, says Helen Simmons, finance director at the Diocese of London
Taking part in my weekly 5km parkrun is an activity I approach with mixed motives. First, I want to avoid the creeping spare tyre of middle age. Second, I want to get some peace and quiet before the family demands all my energies. And third, I want to achieve a personal best that makes me feel like superwoman.
The problem with mixed motives is that we can use them to hide failure. If in six months' time I have put on three stone in weight because of the post-run lattes and pains au chocolat, and I am running more slowly, I can simply focus on motive number two, and say: "I run in the park to achieve peace and quiet on a Saturday morning - it's great."
Uneasy reading
That might be fine outside work, but when refreshing our ethical investment policy last week I picked up the revised CC14 and felt uneasy reading the following: "A mixed-motive investment is one which trustees make on the basis that it has elements of both financial investment and programme-related investment. The investment cannot be wholly justified as either one or the other. We recognise that this new approach to investment could be an appropriate way for some charities to respond to the changing environment in which they work."
There is no problem with programme-related investment, such as loans to other organisations whose objects fall within yours, or investing in social impact bonds for a core charitable purpose. But mixed-motive investment risks being a cop-out for charities that are unfocused or have weak governance (of which we know there are many).
Poor decision-making
I can think of many examples in which mixed motives, poorly measured, have led to poor decision-making. For example, if a disability organisation runs a high-priced adventure weekend for a small number of its wealthier beneficiaries in the trading subsidiary, with profits used to fund the main charity, that's all well and good - until that activity becomes loss-making because costs are increasing at a higher rate than prices.
Should the charity close down the activity or should it try to reclassify it as a 'core purpose', even though the number of beneficiaries reached (as a percentage of the total) is tiny and the opportunity cost is high? Here, the investment in the subsidiary can be justified as a mixed-motive investment, while the directors of the subsidiary - probably trustees of the charity - justify keeping something going that should stop.
The Charity Commission guidance says trustees should "monitor and review the extent to which their charity's resources are being used to further its aims" and that trustees "may find it helpful to look into and apply emerging methods of reporting on impact or the social return on investment to measure, manage and communicate how the investment furthers the charity's aims".
And we all know how bad charities can be at impact measurement. I might not sleep tonight.