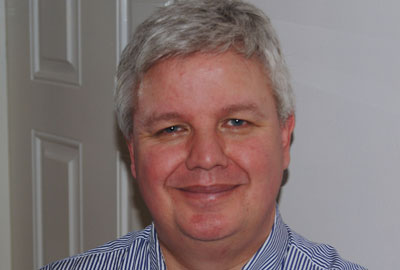 The expectations placed on the first paid staff member at the charity are very high, finds Femke Colborne
Earlier this year, the Scleroderma Society appointed its first paid staff member. The charity supports people with scleroderma, a rare autoimmune disease that causes hardened patches on the skin and can affect internal organs. The society had been run by volunteers for the past 30 years, but after it received a large legacy donation the trustees decided the time had come to take on a chief executive.
It appointed Mike Rich, who has previously held leadership roles in a number of sector organisations: these include chief executive of the Blood Pressure Association and director of the CFS Research Foundation, which funds medical research into chronic fatigue syndrome. Rich joined the Scleroderma Society at the beginning of March.
"I was surprised to see how well the organisation had been run by volunteers," he says. "They had a very clear business plan, clear ideas and key performance indicators. There were also clear records of how much money was coming in and going out. But all that had been made possible by two or three people working virtually full time. Some of them were a bit tired, so they were grateful for someone to pass the work to."
Rich has already started relieving the charity's five trustees and 25 volunteers of some of their duties. He has taken on responsibility for finance and budgeting, fundraising and communications, the creation of a new website and representing the charity at conferences and events; this has freed the trustees to spend more time thinking strategically. He is currently working from home, but the charity is exploring the possibility of hiring office space and considering taking on two more employees - a fundraiser and an administrator.
"The trustees are very ambitious," says Rich. "There is an expectation that this will take the charity to the next level. They want to raise more money for research, increase advocacy and campaigning, and provide more support and information."
Being the first paid staff member comes with a particular set of challenges, says Rich. "Expectations are very high. As a new arrival, it is very difficult not to feel that everyone is looking to see what you have achieved in that first period. You are liable to place high expectations on yourself as well, but you have to remember that you have only one pair of hands and can only do so much.
"Everyone goes into a new job thinking they want to make a good impression, but for me that is exaggerated because of the sudden transition to a sizeable amount of money being spent on a paid member of staff."
However, Rich feels confident that he has won the support of the trustees. "There was a vigorous interview process, so I think they are confident they have found the right person," he says. "They have been nothing but supportive and keen for me to succeed. There is no suspicion or bad feeling - only the sense that we are all united behind the whole idea."