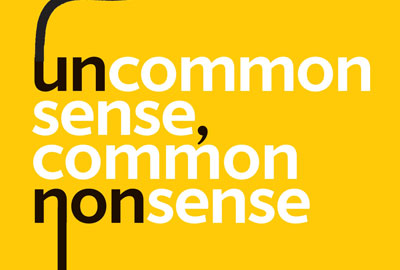 Emma De Vita reviews Jules Goddard and Tony Eccles' new book
Are you a manager in an organisation that's stuck in the past? Are you also a rational optimist? Then this is the book for you - at least, according to its authors, the business professors Jules Goddard and Tony Eccles. They attack what they call the "common nonsense" behind much managerial behaviour, particularly the tired and cynical assumptions that underpin organisational routines and discussions.
Written as bite-sized musings on managerial and organisational theories, the authors dispel myths and provide guidance about what you should be doing to improve the performance of your people and your organisation. Forget about bureaucracy and archaic control-and-command theories; the primary role of management, they argue, is to motivate employees and coordinate their activities - not to "reinforce the organisational structure" but to "mitigate its toxic effects".
A critical mistake that managers make is to assume that the job is to manage people to fit the organisation. Instead, it should be about managing the organisation to draw upon the skills and aspirations of the people who live within it. It's time to shake things up.
Emma De Vita is books editor of Management Today.