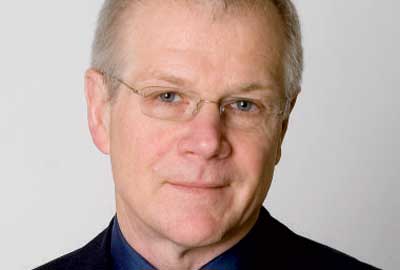 The role of the voluntary sector is vital, says Stephen Cook, but public service reform may benefit the private sector more
In a speech he made last week to mark 25 years of the chief executives body Acevo, its leader, Sir Stephen Bubb, looked both backwards and forwards - back to the "astonishing growth" of the sector in the past quarter of a century, and forwards to a much less rosy picture.
He saw the cuts continuing into the next parliament, power devolved with insufficient accountability and the gulf increasing between the haves and have-nots. "Over the next decade and more, we risk creating a forgotten Britain in the midst of one of the richest countries in the world," he said.
Bubb is right to say that it is the job of the sector to speak up for those who will be hit hardest by the cuts, to find new ways to provide support and to work in partnership with other sectors to tackle deep-seated social problems. His call for "responsible business" is relevant here.
He is also on to something important when he calls for action to "plug the scrutiny deficit emerging with localism". Fewer than a third of the registered electorate voted at the recent local elections, and local media are getting weaker. Who is going to invigilate the devolution of power to local communities that the government is trying to promote? Perhaps the sector will have a role here too.
But the centrepiece of Bubb's prescription for avoiding the spectre of a forgotten Britain is his call for the government to rediscover its urgency on public sector reform - and this is much more complex. Such urgency is not discernible in last week's Queen's Speech and the recent Cabinet Office update of the Open Public Services white paper. Why would an already beleaguered administration court another scrap with the public service unions as the next election approaches?
Experience also suggests (think of the Work Programme, for example) that the opening up of public services is more likely to let in the private than the voluntary sector. That's not always a bad thing in terms of efficiency, but preventing a forgotten Britain is not the usually the private sector's main priority.