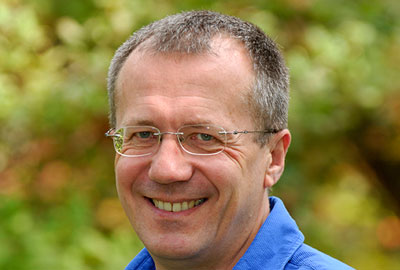 Stephen Peck, director of operations of the Scout Association, upset some readers by using a cancer simile for difficult volunteers. He explains his views in his own words
Volunteers are the lifeblood of many charities. At board level they are the drivers of ideas and priorities; at grass-roots level they are the people who deliver the charitable benefit. They have an energy and generosity of spirit that sets them apart. They often have a passionate belief in and huge empathy and affinity with the charity's cause - and a special understanding of what works locally. Many scouting volunteers have grown up with the movement and have skills and experience that they share with newer members.
However, this energy and resource needs to be carefully managed. The unique passion of our volunteers can become a distraction and is destructive when people are put into unsuitable roles or asked to carry out unrealistic tasks. Disputes, complaints from beneficiaries and even the threat of litigation are possible outcomes. That is why having effective, properly trained volunteer managers is essential.
When poorly trained adults step up to fill management roles without proper training, it leaves them highly exposed. They become unhappy and their teams often flounder. We must train and support them in this vital role.
But training alone is not enough. As charities, we have a responsibility to put in place structures that protect local volunteers. These should include clear, written and mutually agreed role descriptions (not 'job' descriptions - these are not paid jobs and the differentiation is legally significant). A robust appointment process is also key - is this person fit and proper to hold a role in your charity? The volunteer should have a comprehensive induction, clear line management, agreed expectations about the time required, the right training and regular reviews. Should the appointment be renewed? It is time to direct their energies elsewhere or to retire, with a genuine and meaningful thank you. It is also a great opportunity to say "thank you and carry on - you are doing a great job".
Don't encourage open-ended appointments - it leaves the volunteer feeling there is no end in sight and it leaves managers few options if there is a performance-related issue. People change, the charity changes and there must be flexibility.
Effective management and proper structures are the least we can offer in return for the priceless commitment of volunteers. We must not be afraid to maintain the highest standards in our approach - our hard-working volunteers are our most valuable asset and they deserve the best support we can provide.