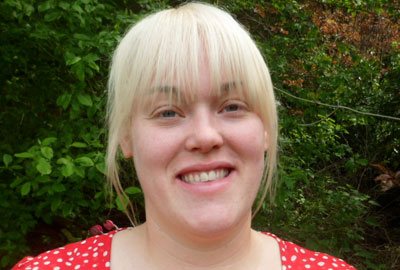 The hostel manager at YHA Ilam Hall and YHA Dimmingsdale recounts her week
MONDAY - The Sats exams week is over, which means schools are flocking back to us in large numbers. Today, 130 students arrive from inner-city London; some have never been to the countryside before. One boy asks me what the large black and white animal is in the field next door - it takes me a while to realise he means a cow. It is great to know that we really do help to make a difference to the children's lives.
TUESDAY - Today I am covering activities. The morning session is team building, followed by art in the park in the afternoon. The students make some fab sculptures with natural materials - the most popular subject is their teachers in funny poses. After dinner, we build rockets to launch tomorrow.
WEDNESDAY - The first job of the day is to launch the rockets. Today, only one spaceman (an egg) makes it back in one piece. Later, I go on a rare road trip to our national office in Matlock to deliver a welcome programme to the new recruits in our contact centre. I have to adapt my teaching style from the primary schools I was with yesterday. This time they listen to what I have to say - well, almost.
THURSDAY - Today I visit my smaller 20-bed hostel at Dimmingsdale, nestled in Staffordshire moorlands and run entirely by volunteers. It's a great opportunity for me to meet this week's wardens and ensure all is fine with the building. It's a moment of tranquillity in a hectic week.
FRIDAY - We say goodbye to the schoolchildren and prepare for our weekend guests, who tend to be walkers and families. This weekend we are hosting a special function for a local couple who are celebrating their 85th birthdays. It's all hands on deck: the table tennis table and desks are packed away and replaced with function tables, and what has been a classroom becomes a ballroom. That's why I love being a hostel manager - one minute you're re-enacting a historic battle for boisterous 10-year-old; the next you're recommending a good walking route to a young couple.
YHA is a charity that runs youth hostels across the UK
Samantha Clamp is hostel manager, YHA Ilam Hall and YHA Dimmingsdale