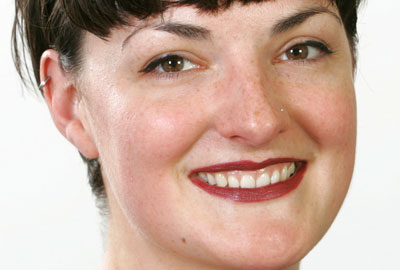 The head of marketing and communications at Forum for the Future talks to Annette Rawstrone about selling the message of sustainability
What are the challenges in your role?
The biggest challenge for me is that sustainability is such a fuzzy issue. People know the word but not necessarily what it means, so it is important that I communicate clearly to the right organisations. We are expanding into the US, so one factor is that the debate around the issue is different geographically and politically. As an American, I know we need an approach that embraces this.
Which media do you target?
We aim for coverage in publications such as the Financial Times, The Economist and USA Today.
Is it difficult to sell a sustainability message in this economic climate?
It has actually made it easier because businesses that were not necessarily cutting-edge about sustainability in the past now understand it at chief executive level. They have woken up to the fact that to have a business in the future they need to take care of sustainability issues.
What do you regard as powerful communications?
It is important to know your audience and exactly what the call to action is. You need to know the language and not be caught up with jargon. Use stories and real examples that people can relate to, because people can internalise a message if they are told about real people with real lives.
Which charities do you admire for their marketing and communications?
I liked WWF's Earth Hour, which encouraged people to turn off lights for one hour in March. The charity has robust research that it can back up, and when it launches a report it manages to get a good fanfare. I admire the Fairtrade Foundation because it campaigns well and inspires people - it has only a handful of staff, but has been able to engage a huge audience in the UK. The charity Migrant Voice is just starting out but is working well with influential journalists to achieve a realistic portrayal of migrants in the media.